No More Scarcity, Independent Marketers Blame Consumers Who Want Cheap Fuel For Queues, TUC Reacts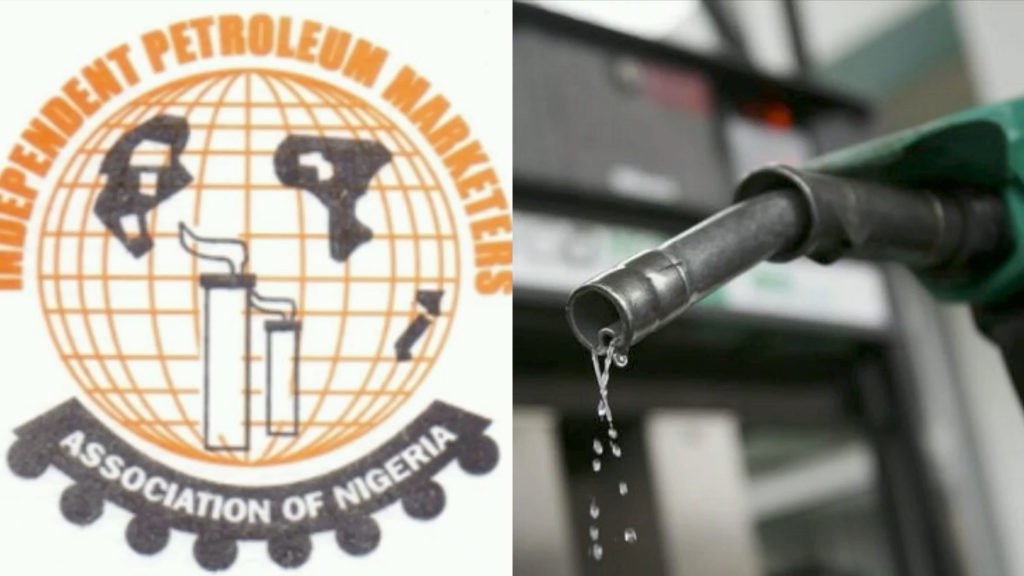 Some oil marketers have come out to say there is no longer fuel scarcity in the country because there is fuel in abundance now.
The marketers however blamed the persistent fuel queues on Nigerians who want to buy the product at cheap prices at filling stations belonging to major marketers, who sell fuel below N200/litre.
Naija News reports that the National Operations Controller, of the Independent Petroleum Marketers Association of Nigeria (IPMAN), Mike Osatuyi, noted that the persistent queues seen at some filling stations are caused by consumers who insist on buying the fuel at cheaper retail outlets.
He explained that "There is petrol in the country. No more scarcity, however, the long queues you still see on the expressways are caused by those who want to buy petrol at N180 per litre. Otherwise, those who can afford the more expensive product can easily drive into other stations and buy without queuing up."
His reaction follows the continuous queues sighted in some filling stations belonging to major marketers in some states across the federation.
Naija News observed that in Ilorin, the Kwara State capital, queues still persisted at NNPCL filling stations and others like Bovas who sell the product for N179/litre and N180/litre respectively, while the majority of filling stations belonging to independent marketers who sell for between N250/litre and N260/litre are often empty.
This platform reported last week that as part of efforts to find a lasting solution to the issue of fuel scarcity in the country, the Nigerian National Petroleum Company Limited (NNPCL) is said to have entered a special joint arrangement with 30,000-member independent petroleum marketers in Lagos, Calabar, Port Harcourt and Ogara.
Naija News gathered that the joint arrangement is a plan that would bring about the supply of fuel in large quantities by January 2023 to various parts of the country through the four locations mentioned and as well sell uniformly at a pump price of N180/litre.
The new development as learnt by this platform is a way the government and stakeholders in the fuel supply chain have adopted to end the lingering fuel scarcity in the country.
According to Osatuyi, the four major cities going forward would begin to receive fuel supply to depots from NNPCL in January and would sell petrol at the government-regulated price of N180/litre effective January if the arrangement sails through.
Meanwhile, pending that development materialises, the Trade Union Congress (TUC) of Nigeria has made a case for Nigerians as it has called on the federal government to make fuel avail N180/litre because Nigerians can't continue to buy it at higher prices.
Naija News understands that the group in a New Year message made available to Punch said it believes there "Is hope for a glorious 2023 if we are ready to birth the necessary change and hold our leaders accountable as Nigeria we earnestly desire can only be achieved through collective struggle."
The labour union advanced that "The TUC rejects the clamour by some politicians and political office holders to continue the importation of petroleum products at prohibitive costs while simultaneously, campaigning and making moves to stop fuel subsidy. Politicians who love Nigerians would first return the country to local refining thereby creating mass jobs and making the products cheap, accessible and available before contemplating the removal of fuel subsidies.
"We also demand that the Buhari government ensures that PMS is available and sold at the official pump price in fuel stations. The emergent culture of selling such highly inflammable commodities in jerry cans on street corners and residential houses must be stopped.
"There should also be a general mobilisation of the populace in this war that must be won for our country to survive. We warn against attempts in some quarters to rebrand criminals and terrorists as freedom fighters or treat them with kid gloves. We, therefore, demand that insecurity be tackled by all means including mobilizing the citizenry to defend themselves against bandits and terrorists.
"Inflation has eroded the purchasing power of Nigeria workers, the minimum wage has been further deleted and the value of naira has become worthless."