Trouble For Empress Njamah As Estranged Fiancé Releases Her Nude Videos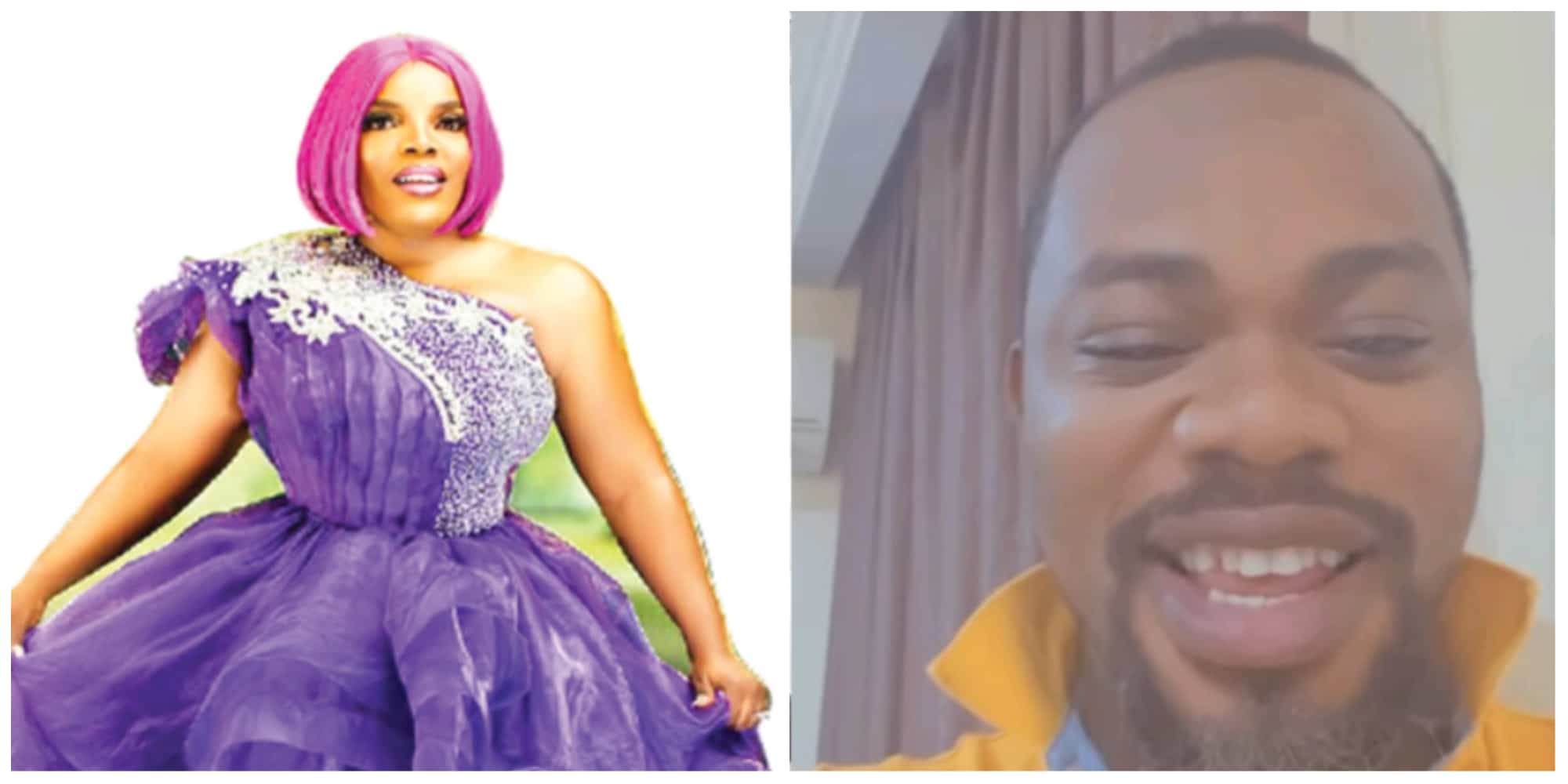 It is definitely not a good time for Nollywood actress, Empress Njamah, as her estranged fiance, Josh Wade, who she described as a blackmailer, has reportedly started releasing her nude videos.
Naija News recalls that in  December 2022, Josh threatened Empress after she called off their engagement and went into hiding over alleged domestic violence.
According to LIB, the alleged blackmailer created a WhatsApp group where he added multiple people and began posting nude videos of Empress he took in her house.
Some of the footage shared on the WhatApp platform include innocent videos of Empress Njamha taking a bath.
In another video obtained by the aforementioned platform, Josh claimed he misses Empress and warned her to desist from telling people that he cannot travel.
In his words: "I'm just so confused when you said I could not travel and people started calling and telling me, I was just laughing like seriously? I don't understand. I'm sorry but I miss you. There is no joke about that I seriously miss you but stop telling people that I can't travel, Please don't do that"
Josh Speaks
Meanwhile, Josh had some damaging claims about Empress while disclosing how their relationship crashed.
He noted that the engagement had already been called off before the Instagram post was made on Thursday, 15, December 2022.
According to him, he proposed to Empress on August 18, 2022, with a ring worth $49,800 and they were planning to marry but ended the engagement over alleged infidelity and fraud.
He alleged that Empress duped him of his money and was also cheating on him with other men.
Josh also claimed that Empress collected money from him under the guise of investing in the oil business, but she was giving the money to another man she was allegedly in a relationship with.
He claimed to be in possession of a sex tape between Empress and the man she was dating, her international passport, and all other belongings.
He also admitted to hitting the actress and threatened to go public with information about her.