Plus-Sized Nollywood Actress, Monalisa Stephen Tackles Teni Over Her Comments On Fatness In New Year Message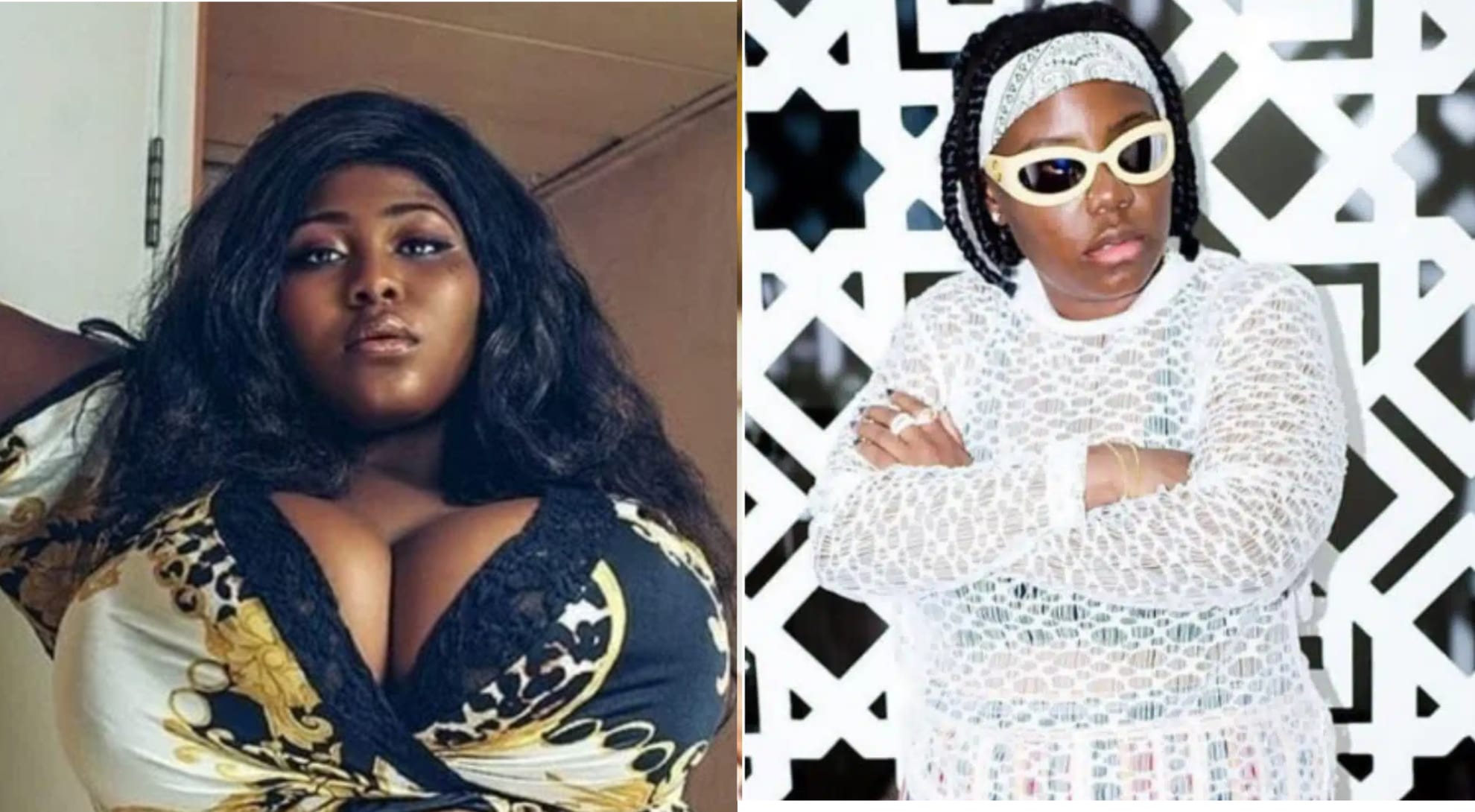 Nollywood movie star, Monalisa Stephen has tackled popular Nigerian singer, Teniola Apata popularly known simply as Teni over her message whilst sharing her weight loss journey.
Naija News reports that Teni in her new year message released in the early hours of Sunday, January 1 stressed that she had always eaten anything she wanted to eat.
She added however that it began to tell on her health and she wasn't ready to die.
Teni, in a video message in which she also shared before and after videos of herself, said if anybody needs inspiration, such can look up to her.
She stressed that nothing is impossible while wishing her fans a happy new year.
Reacting to Teni's insight into her weight loss journey, the plus-sized actress via her Instagram stories on Sunday slammed the singer, saying she isn't in the place to tell people what to do with their bodies.
She further noted that she doesn't think of herself as being unhealthy because she is fat.
She wrote: "It's not in your place to tell people what to do with their bodies. Lose weight if it's affecting you but don't assume I am unhealthy because I am fat. Fat is not the problem, fat stigma is".
"Stop putting fat people up for dragging. We just living like everyone. Lose weight but stop the BS".