Bianca Ojukwu Opens Up On One Of Peter Obi's Major Achievement While He Was Anambra Governor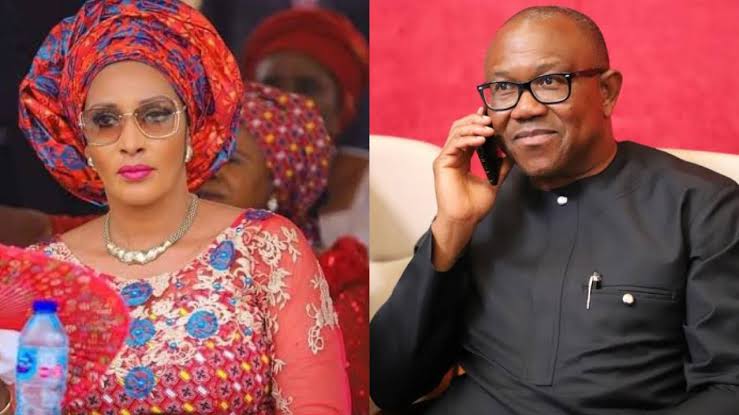 Bianca Ojukwu, wife of the late Igbo leader, Odumegwu Ojukwu has disclosed one of the Labour Party (LP) presidential candidate, Peter Obi achievement while he was the Governor of Anambra State.
According to Bianca, Obi put an end to the issue of godfatherism in Anambra state.
Ojukwu's widow stated  this on Friday while receiving the LP flag bearer during a consultative visit to her home in Enugu State.
Bianca insisited that Obi is one of the most progressive politicians in Nigeria today.
She said, "What we are moving towards is a very defining and decisive moment in Nigeria's political history. We are seeing a momentum like we have never seen before. And we are seeing a Nigerian of Igbo extraction who has invaded the sociocultural, political landscape like a hurricane. Of course Mr Peter Obi, we know of his capacity having been two terms governor in the history of Anambra State.
We also know that he did one very significant thing in Anambra State which is that he brought the era of godfathering in Anambra state to a conclusive end. Of course when faced with one of the most progressive politicians Nigeria has ever had, I can only but wish him the very best in this venture. It is not an easy task for him to have achieved what he has; the level of acceptance, recognition almost like a revolution that Nigeria has never seen in its history."
Speaking further, Bianca noted that what the country presently needs is a leader that people can trust and one who has an affinity with the masses.
She emphasized the importance of a responsive as Nigerians are in desperate need for a change from the status quo.
"At the end of the day, what every Nigerian needs is a responsive government. A government that has an affinity with the masses. A leader that people can trust. So I think many of us are looking forward to this election because it will define whether Nigerians are truly sincere about the change that they so desperately need," Ojukwu added.