2023 Presidency: Why I Visited Ojukwu's Family – Peter Obi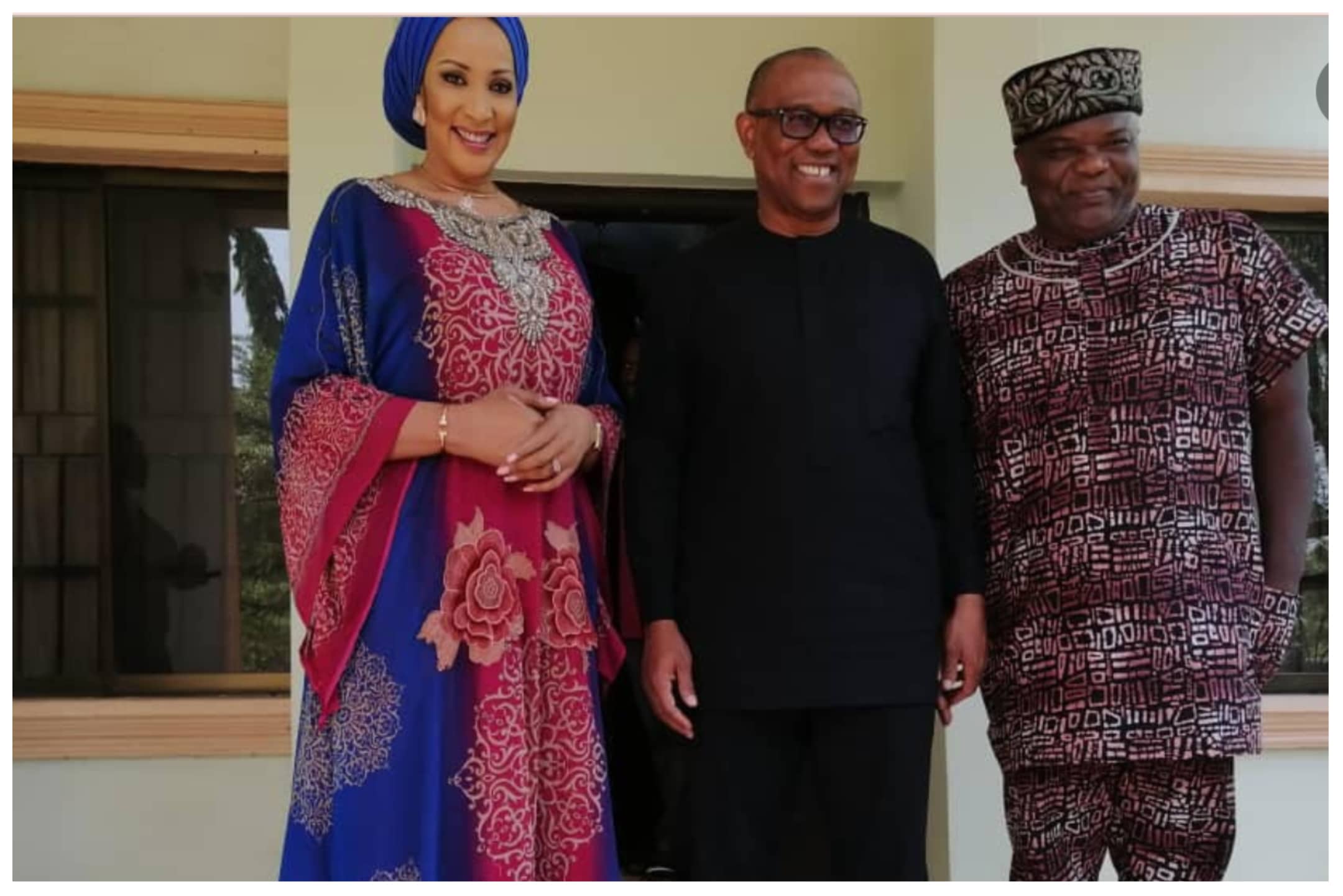 The Labour Party (LP) presidential candidate, Peter Obi, has said he visited the family of late Igbo leader, Odumegwu Ojukwu, to share with them his hopes and dreams for Nigeria.
Naija News reported that the former Governor of Anambra State paid a courtesy visit to the widow of the late Biafra warlord, Bianca Odumegwu Ojukwu, at her residence in Enugu on Friday, December 30, 2022.
Speaking with reporters, Obi said he visited the Ojukwu family to receive their blessing and support for the 2023 presidential race, adding that Bianca's support means that of the late Igbo leader.
He said it was important for him to visit every leader in the country for their blessing and support since he needed everybody to clearly understand his good intentions for the nation.
Obi said: "For me to do anything, especially as I am going around now, it is necessary that I have to come and meet my leaders and leaders exist in various spheres of life.
"For me, the most important thing is going around, whether it is a political leader or a religious leader. You plead for their blessings. I need everybody's blessings.
"You need everyone to understand you; you must elucidate what you are doing to them and be able to say, 'I came for this purpose' and that is why I am here to see the great Ojukwu's family."
"I know with her ( Bianca Ojukwu) own approval and support, comes the approval of Ezeigbo, Chief Chukwuemeka Odumegwu Ojukwu, wherever he is, praying for us."
The LP flagbearer also said that he had met most Igbo leaders and shared his hopes and dreams for a  new Nigeria with them.
He added: "So if you see your son doing well and breaking new grounds, you only have to encourage his effort."
"I have met with most of our leaders. I am consulting with all of them."