2023: Sit-At-Home Order Is A Plot To Make Peter Obi Lose Elections In South-East – APGA Chieftain Alleges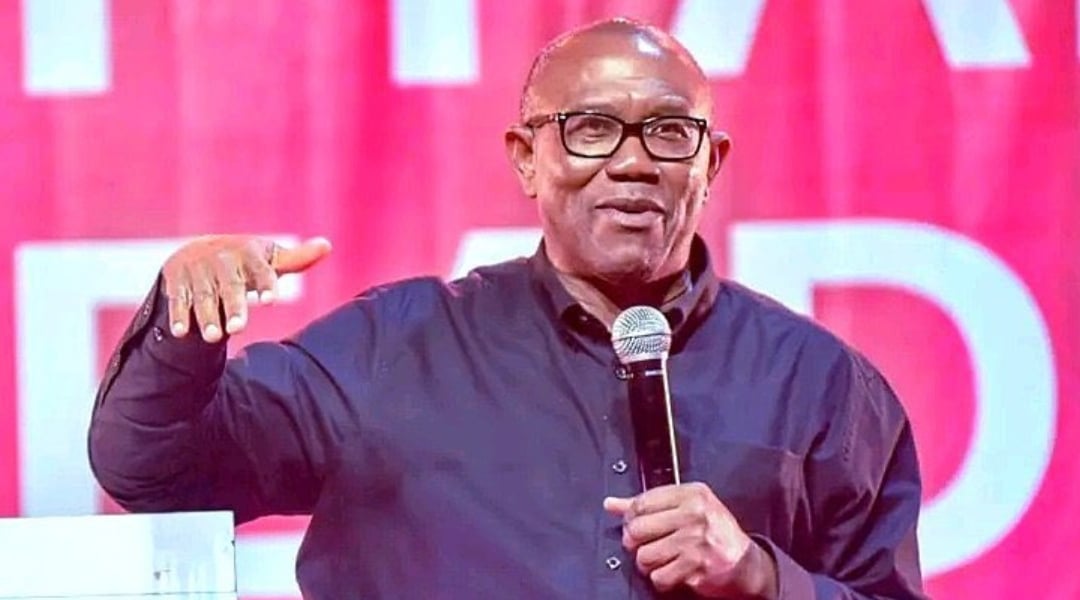 The All Progressives Grand Alliance (APGA) senatorial candidate for Ebonyi South Zone, Ifeanyi Eleje has opined that the sit-at-home orders in the southeast states of the federation might be a plot against the emergence of the presidential candidate of the Labour Party, Peter Obi.
According to him, how would Obi win in the region if the constant sit-at-home order hinders movement weeks to elections.
Eleje argued that it couldn't be a coincidence that the issue of the sit-at-home order was most impacted in Ebonyi and Imo State, which are the two All Progressives Congress (APC) in the region.
Naija News gathered that the APGA chieftain asserted that there might be a correlation between the incidences because for the first time the region is producing a presidential candidate who is a major contender.
Eleje advanced that "It's very unfortunate. This is because I have had to try to reconcile myself with some of the things that are going on with Simon Ekpa. I think he's a misguided fellow and I don't believe he's acting alone. And I will tell you this: is it a coincidence that the issues that impact the freedom of movement in the South-East region? Is it a coincidence that the issue is most impacted in Ebonyi State and also in Imo State? We have APC in these two states, so there is a correlation. What's the fear?
"For the first time in Nigeria, an Igbo man is among the front-runners for the presidential position. Not for the first time, because Ekwueme was, but the party eventually gave the ticket to someone else. So, he didn't run for president. But now we have an Igbo son running for the president of Nigeria and now, we have a crisis of sit-at-home at a time like this. Could it be that in the weeks to the election, the same Simon Ekpa will make a pronouncement that people are not allowed to come out? I'm assuming if that happens, who will be worst hit or impacted? Is it not the Igbo candidate?
"This is because the South-East is his stronghold and if South Easterners, because of sit-at-home, do not come out to vote, he will be technically disenfranchised.
"It's unconscionable that somebody sits outside the country and galvanises a sit-at-home for a whole region. Could it have been sponsored by his opponents? Why is it most manifest in the two APC states of the region? Who is to benefit if such a situation disrupts the presidential election? Who would be the losers?"
Giving his take on part-time legislature in the country, Naija News learnt that he described it as a welcome idea for him because legislatures should have means of livelihood before deciding to serve the people.
The APGA candidate said to Punch "If you can't provide for yourself, how can you provide for other people? You need to have had something that you will do and then you need to pay your taxes because it's a social responsibility. If you are not productive, you can't pay taxes. So, it's when you must have built something that sustains you that you can try to provide service for your people. They say charity begins at home.
"If you want to serve your people, build your business and run your business, then step out on the days apportion for you to devote to serving your people. Sit, make laws and debate issues and formulate policies. Thereafter go back, do your business and pay taxes. I think that's the way it should be.
"This part-time legislature should be championed because that's what obtains in other climes and it is working wonders for them. In such climes, people are more productive and they don't call politics business as we do here. It is shameful here for someone to print a card (as a business card) saying I'm a member of the so, so and so party or chairman of the so, so and so party. It's shameful. People should first, be engaged productively in their businesses and then move on to serve their constituencies. I support part-time legislature."