Why Neymar Was Sent Off In PSG Vs Strasbourg Clash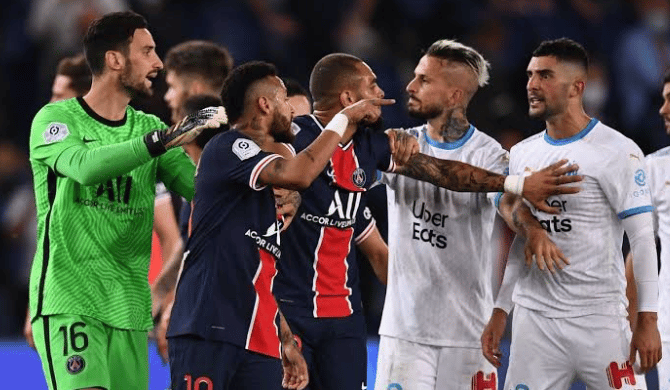 Neymar, a star for Paris Saint-Germain, received two yellow cards in two minutes in Wednesday night's match against Strasbourg.
While there was no contact when Neymar fell in the box in the 62nd minute, the official didn't think twice before brandishing a second yellow at the Brazilian.
After accidentally hitting Strasbourg's Adrien Thomasson in the face with an errant hand barely a minute earlier, he had received his first booking.
With the obvious exaggeration, Neymar damaged his reputation further. After a sad World Cup departure, it's the worst conceivable way to return to club football.
Since joining PSG, the 30-year-old Brazilian forward has been sent off five times.
Due to his misbehavior, Neymar risks being suspended, which means he won't be present for PSG's Ligue 1 encounter on Sunday against Lens.
During his post-game press conference, PSG manager Christophe Galtier addressed Neymar's red card, saying the Brazilian deserved the caution for simulation but that the first caution was too severe.
"As much as I can understand the simulation, he deserves the yellow [card], a few minutes before he suffers a bad foul and his first yellow is very severe compared to the number of fouls suffered by Ney," he said.
"I regret that the excess of commitment was not sanctioned more harshly for certain players. It could have generated a little frustration for Ney."