Pele: Messi, Lewandowski, And Neymar Pay Tribute To Brazilian Icon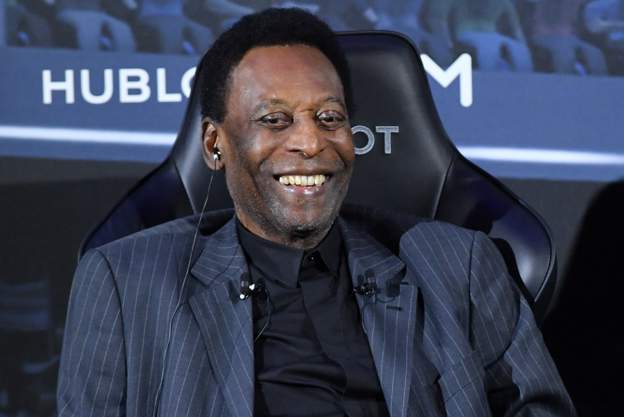 The world halted on Thursday night when it was announced that Brazilian football great, Pele has passed away at the age of 82.
Pele died after a long battle with cancer.
The Brazilian football icon was credited with scoring a world record 1,281 goals in 1,363 career appearances and he was the only footballer who won the World Cup three times – in 1958, 1962, and 1970.
After his demise, Argentina legend Lionel Messi, who himself followed in Pele's footsteps by winning the 2022 World Cup earlier this month, paid tribute to the late icon via Instagram.
He posted a picture of himself with the Brazilian football icon along with the message: "Rest in peace, Pele."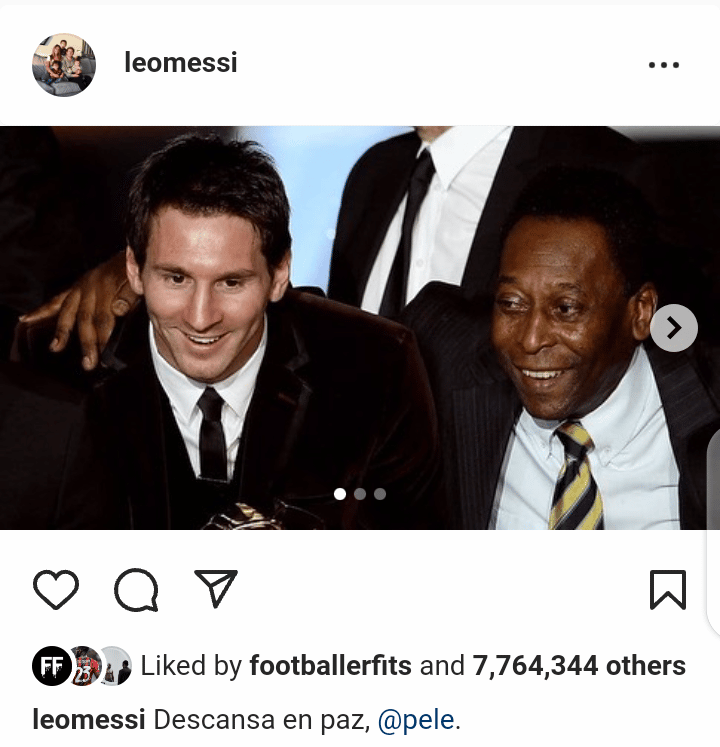 In the same vein, Barcelona and Poland striker Robert Lewandowski took to his social media pages to describe the football icon as a hero.
"Rest in peace Champion. Heaven has a new star, and the football world lost a hero", the Polish striker wrote.
Brazil star Neymar also joined the world in paying tributes to "King Pele" minutes after his demise.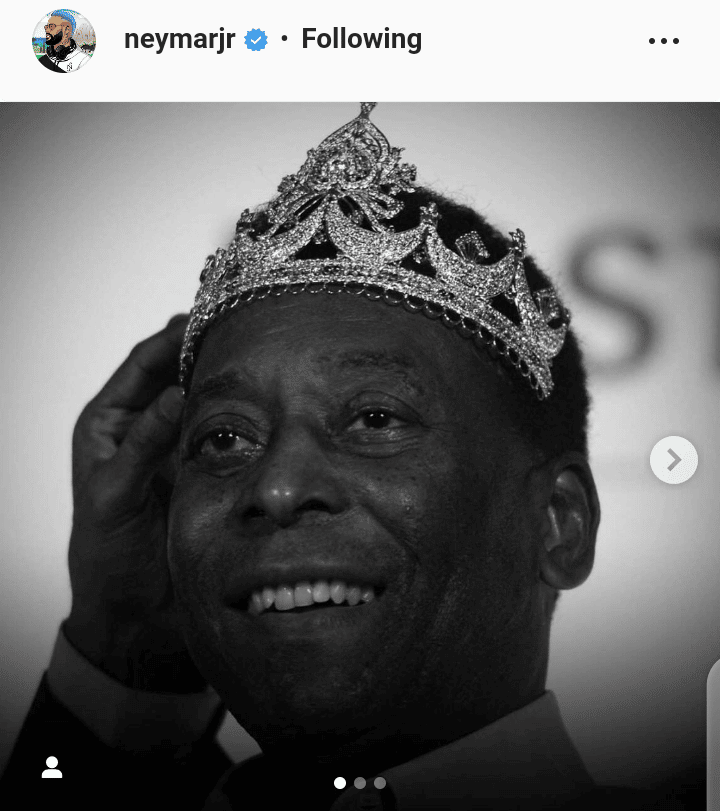 In a post on Instagram, Neymar wrote: "Before Pele, '10' was only a number. I read this phrase somewhere, sometime in my life.
"But this phrase, beautiful, is incomplete.
"I would say that before Pele, football was solely a sport.
"Pele changed everything.
"He transformed football into art, into entertainment.
"He gave voice to the poor, to black people, and most importantly: He gave visibility to Brazil.
"Football and Brazil elevated their status thanks to the King!
"He is gone, but his magic will stay.
"Pele is eternal!!"