Senate Postpones Implementation Of 2022 Budget Till March 2023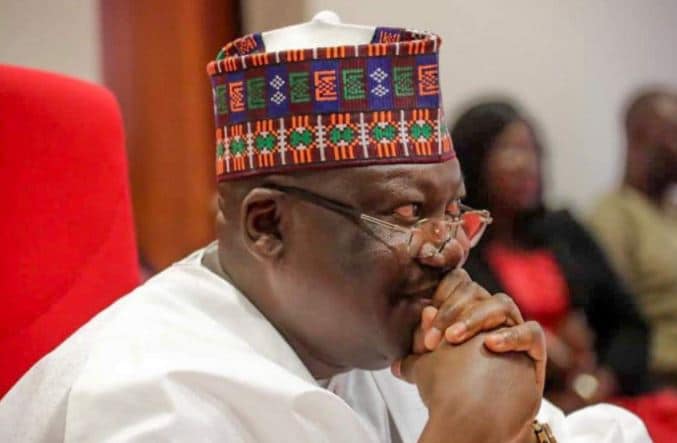 The Senate has postponed the implementation of the 2022 capital budget till March 31, 2023.
Naija News reports that the Senate on Wednesday extended the implementation due to the consideration of the passage of a bill for an Act to amend the 2022 Appropriation Act.
The Senate was reported to have suspended its standing order 70 to create time to read the Bill for the first, second and third time before its passage.
The development followed the consideration and passage of a "Bill for an Act to amend the 2022 Appropriation Act in order to extend the implementation year from 31st December 2022 to 31st March 2023 and for related matters, 2022."
The Senate Leader, Ibrahim Gobir, who sponsored the Executive Bill explained that it has become necessary to extend the implementation of the capital appropriation for 2022 to give chance for the completion of ongoing projects.
Gobir submitted that the development followed a delay in the release of funds for the implementation of the capital component of the 2022 budget.
Meanwhile, Naija News reported last week that the Senate has postponed the passage of the 2023 budget and Finance Bill until Wednesday, December 28th, 2022, after the Christmas celebrations.
This platform reports that Senate President Ahmad Lawan disclosed the development during plenary on Thursday.
According to Lawan, the postponement was necessary because the appropriations committee is faced with some challenges in presenting the report on the 2023 budget to the Senate.
He noted that the appropriations bill came to the National Assembly from the executive with some problems, therefore when the committee tried reconciling the figures, the challenge became obvious and difficult to tackle.
The senate president submitted that the Senate appropriations committee commenced a process of engagement with the executive in an attempt to clean up the 2023 budget.
But the process, he said was concluded on Wednesday, December 21st and the Committee couldn't conclude on putting together the report for submission on Thursday.