Omotola Jalade Reveals What Living In America Has Turned Her Into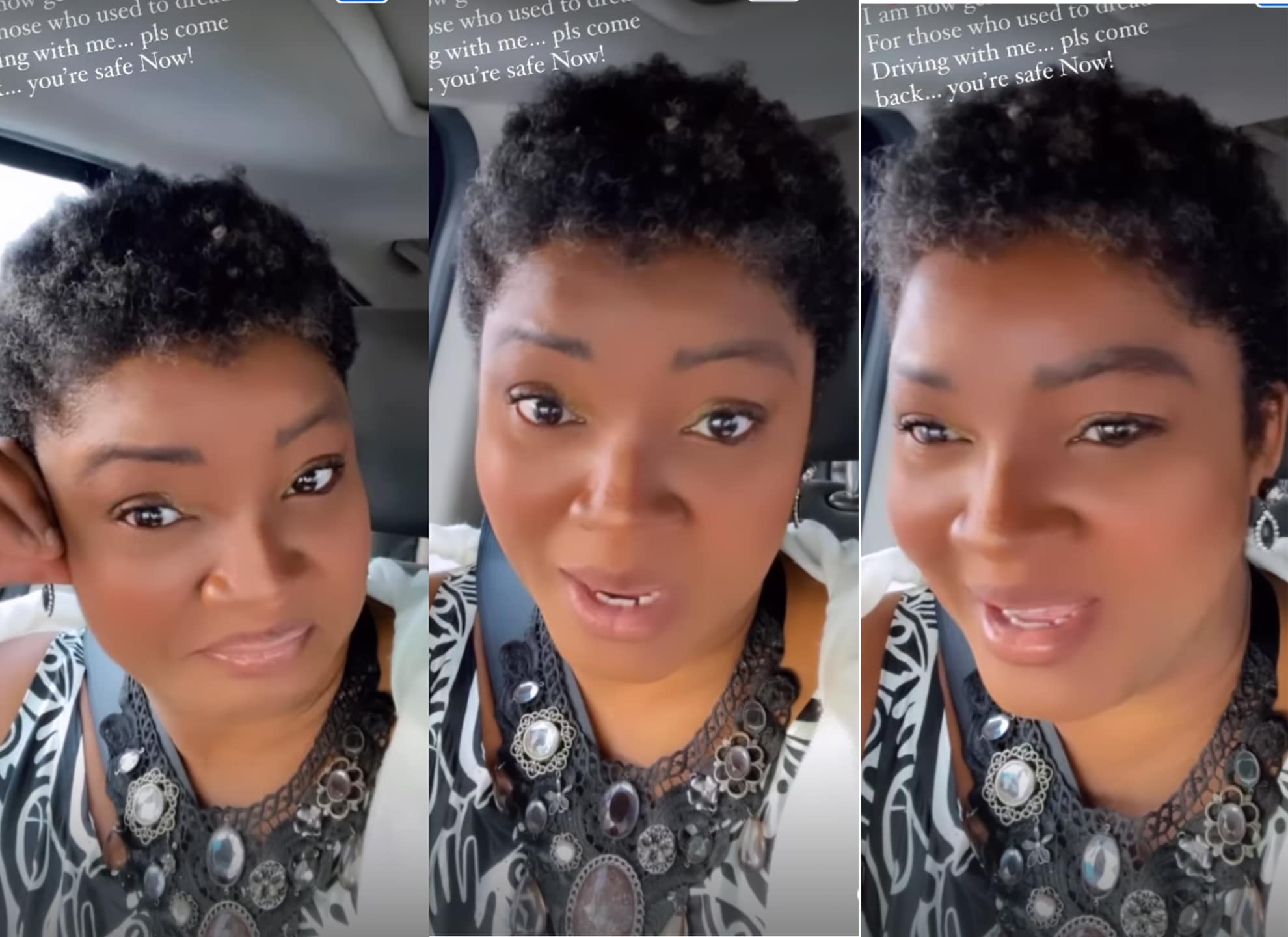 Veteran Nollywood actress, Omotola Jalade-Ekeinde has opened up about the changes in her driving since relocation to America.
The mother of four via her Instagram stories on Wednesday disclosed that living in America has tremendously tamed her rough driving.
According to the veteran actress who relocated abroad with her family, she used to bully other drivers back home, but surprisingly no longer indulges in such acts anymore while driving in America.
Shocked at her growth, the actress urged those who used to be terrified of her driving back home, not to be, as she is now repentant.
Sharing the video, she wrote: "I am now gentle! For those who used to dread. Driving with me .. please come back, you're safe now"
Meanwhile, Omotola recently confirmed that she and her family have relocated to the US.
According to the Nation, the actress and her family were on Sunday, September 24, spotted during a church service in West Hollywood.
When asked if she was on holiday in the United States, Omotola responded, saying, "No, we live here now."