'Nigerians Are In Sorrow'- PDP Backs Kukah Over Comments On Buhari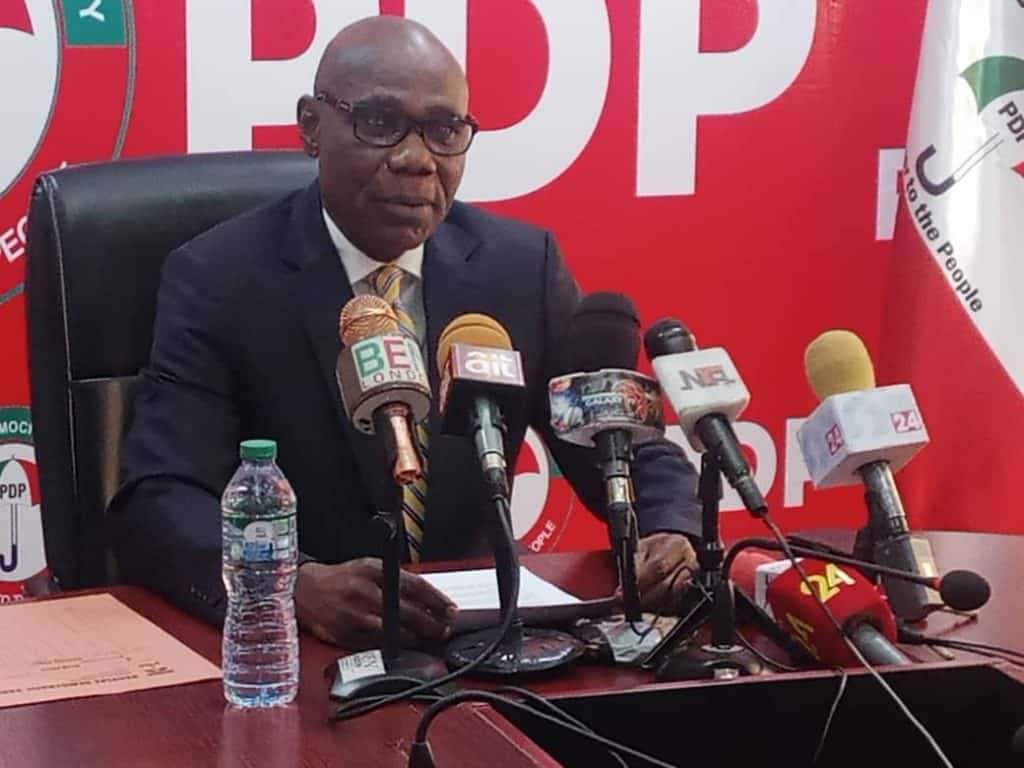 The Peoples Democratic Party (PDP) has commended the Bishop of Sokoto Catholic Diocese, Mathew Hassan Kukah, over his comments on President Muhamadu Buhari.
Naija News reports that the Christian leader, in an emotional Christmas message at St. Mary Catholic Church, Sokoto, titled, 'Let us turn a new leaf,' on Sunday, criticised Buhari over his failure to fulfill his 2015 electoral promises to Nigerians
In the message, Kukah asserted that the President would be leaving office in good health and also leaving Nigerians more vulnerable than he met them eight years ago.
Reacting to Kukah's message, the PDP Spokesman, Debo Ologunagba, said the cleric has reiterated the opposition's stand on the Buhari administration.
Ologunagba stated that Nigerians are suffering and in pain due to the maladministration of President Buhari in the past seven and half years, adding that there is hunger, frustration, and poverty in the nation.
He, therefore, said the pains brought to bear on Nigerians by the ruling APC must be addressed by a competent leader like the PDP flagbearer, Atiku Abubakar.
He said, "What Bishop Kukah said is what our spiritual leaders should be doing. What the man of God said is not different from what we have been saying in the past seven and a half years.
 "Nigerians are in sorrow because the government they elected twice has failed. The government of the day has no clue about how to tackle governance challenges. As a result, there is hunger, frustration, and lack in the land.
"In 2015, a bag of rice was N7,000. Today, it is about N50, 000. That staple food affordable to every Nigerian is no longer on their table even at Christmas.  Security has collapsed, contrary to the promise by the President, Major General Muhammadu Buhari (retd) that he would lead from the front.''
"We agree with the revered Bishop that Nigerians should pause and reflect as they head to the polling units to cast their votes. The pains APC brought to bear on our people must be addressed by a leader who has seen it all. This is our message to Nigerians."
Reacting to APC's description of Kukah's sermon as ungodly, Ologunagba stated, "if punishing Nigerians is godly, then the sermon is ungodly. If pushing Nigerians into poverty with growing unemployment statistics is godly, then the sermon is godly. If bad is godly, then the sermon is ungodly."