Police Arrest Fleeing Bandit In Kaduna, Recover Guns, Charms, Other Items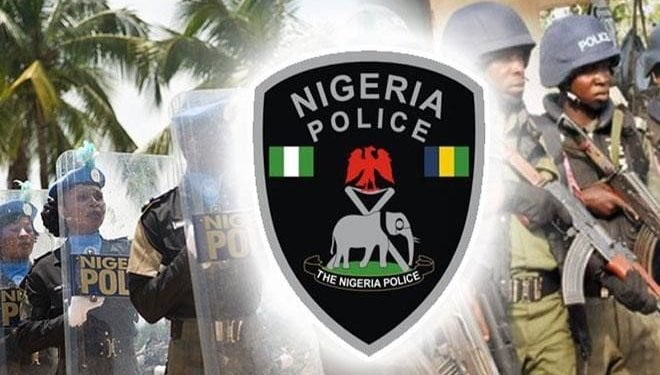 A suspected bandit has been arrested by operatives of the Nigeria Police in Kaduna State with sophisticated weapons recovered from him.
A statement on Sunday from the Kaduna Police Command spokesperson, Muhammad Jalige said the suspect was arrested on Friday by operatives from Tudun Wada Zaria station.
He has been identified as 33-year-old Bilyaminu Saidu from Shuwaki village, Bakori local government area of Katsina state.
According to him, the Police operatives were on a surveillance patrol at Kwarkwaron Manu and Basawa when they sighted the man and flagged him down.
He however attempted to escape the scene by ditching the motorcycle he was on but was overpowered by the operatives and arrested.
The Police spokesman said items recovered from the suspect included four AK-47 rifles, 344 rounds of 7.62mm live ammunition, telephones, and charms.
Upon investigation, the suspect is said to have confessed to being on a mission to supply his gang with weapons.
Jalige said in the statement: "On being flagged down for search, the motorcycle passenger jumped down and fled, thereby heightening the suspicion of the eagle-eyed operatives.
"The motorcycle and the rider, who gave his identity as one Bilyaminu Saidu aged 33 years of Shuwaki village, Bakori LGA of Katsina state, were immediately subjected to a thorough search which led to his arrest.
"The items recovered included four AK-47 rifles, 344 rounds of 7.62mm live ammunition, telephones, and charms."
Commissioner Orders Thorough Investigation
The spokesperson added in his statement that the Kaduna Commissioner of Police Yekini Ayoku has ordered a thorough investigation of the matter as well as intensified efforts in arresting other gang members.
"The commissioner of police, Kaduna state command, Yekini Ayoku, has ordered for a thorough and comprehensive investigation to unearth the source and destination of the illicit arms and the arrest of the suspect's criminal cohorts," he said.