I'll Stay Away From Politics And Retire In Daura After Leaving Aso Rock  – Buhari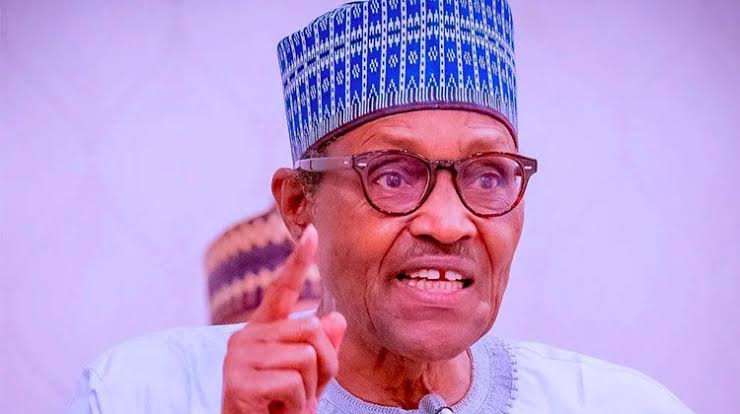 President Muhammadu Buhari has said he will stay away from politics and retire to his hometown in Daura, Katsina State when he leaves office on May 29, 2023.
Buhari said this on Sunday when he hosted a large delegation of the Abuja community led by the FCT minister, Mohammed Bello, at the State House, Abuja.
The Nigerian leader said after leaving office, he will retire to his hometown of Daura to rest and be far away as possible from the 2023 political activities.
Buhari said he has not built another house in Daura and does not intend to build another one soon.
He said: "I haven't built an extra house in Daura. Those who know me know that I have one house and that is where I will retire to."
He further expressed appreciation to Nigerians for trusting, supporting, and giving him the opportunity to serve as their leader.
Buhari, however, reassured Nigerians that he will not stay in office a day longer than the stipulated time.
In his address earlier, the FCT minister thanked the President for opening his doors to his neighbours for one last time.
While noting that the Christmas visit will be the last in the Buhari regime, Bello expects gratitude that the meeting is held after it was halted for two years, 2020 and 2021, due to the COVID-19 pandemic.
The highlight of the meeting was the presentation of a life-size Christmas Card signed by the FCT minister and his deputy, Ramatu Aliyu.
Times Are Hard, APC Has Run Nigeria Into A Malfunction – Atiku
The 2023 presidential candidate of the Peoples Democratic Party (PDP), Atiku Abubakar has accused the All Progressives Congress (APC) of damaging Nigeria's economy.
The former Vice President said the ruling APC has plunged many citizens of the country into multi-dimensional poverty.
He added that the only way out of the situation is to ensure the APC does not return to power in 2023 as the forthcoming election is recovering Nigeria.
According to him, the APC would not want to relinquish power easily but Nigerians must take a stand for what is right and vote for a better alternative.
Atiku made the submission in a statement on Sunday in which he also called for generous acts of giving in the spirit of Christmas, urging Nigerians to emulate the teachings of Jesus Christ.