Senate Caucus Ignores Wike, Others, Says No Crisis In PDP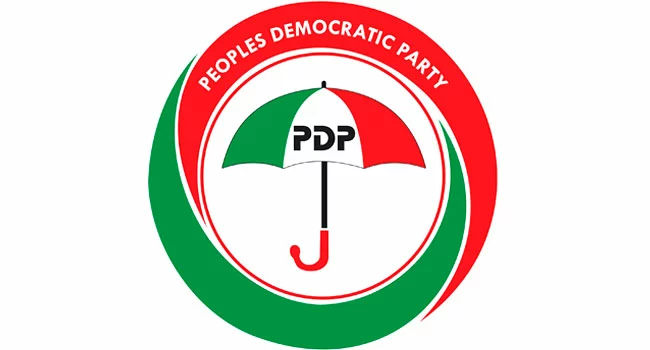 The Peoples Democratic Party (PDP) Senate Caucus on Friday claimed that the main opposition party is united ahead of the 2023 general elections.
The Senate Minority Leader, Phillip Aduda alongside some chieftains of the party while speaking in Abuja, noted that PDP is working on taking over in the forthcoming election.
According to Aduda, the PDP chieftains are meeting to evaluate the efficacy of the party's campaigns across the country and advise its presidential candidate, Atiku Abubakar on the way forward.
Aduda stated this on Friday despite the demands of the five aggrieved Governors identified as G-5.
The governors had insisted on the resignation of the National Chairman of the party, Iyorchia Ayu as a ticket to support Atiku in 2023.
Senator Aduda, while speaking on the aim the meeting, said, "Let me assure you that the party is not divided rather we're united and we are working in ensuring that United we stand and by the special grace of God we're working on the 2023 general election.
"Why we have come for this meeting is to make an appraisal of all the happenings in the country and how far we've gone with various campaigns in the country so far, and I can tell you that so far so good, we have looked at the various zones that campaigns have held already and I can tell you that we are coming out strong and by the special grace of God, we'll win this election.
"We are here to continue our discussion and interface to discuss the way forward, to also meet with our presidential candidate and advise where necessary to ensure victory for our party."