Popular South African Musician Is Dead
Popular South African award-winning musician, Mandela Maphumulo, better known as Mampintsha, has been confirmed dead.
Earlier this week, reports made the rounds that the 40-year-old singer had suffered a stroke after returning from a performance with Big Nuz.
Naija News reports that Maphumulo's record label Afrotainment in a statement disclosed that the singer died in a Durban hospital on Saturday morning, December 24, 2022.
The statement further disclosed that the family will give details of the burial in due course and urged the general public to respect their privacy during this difficult time.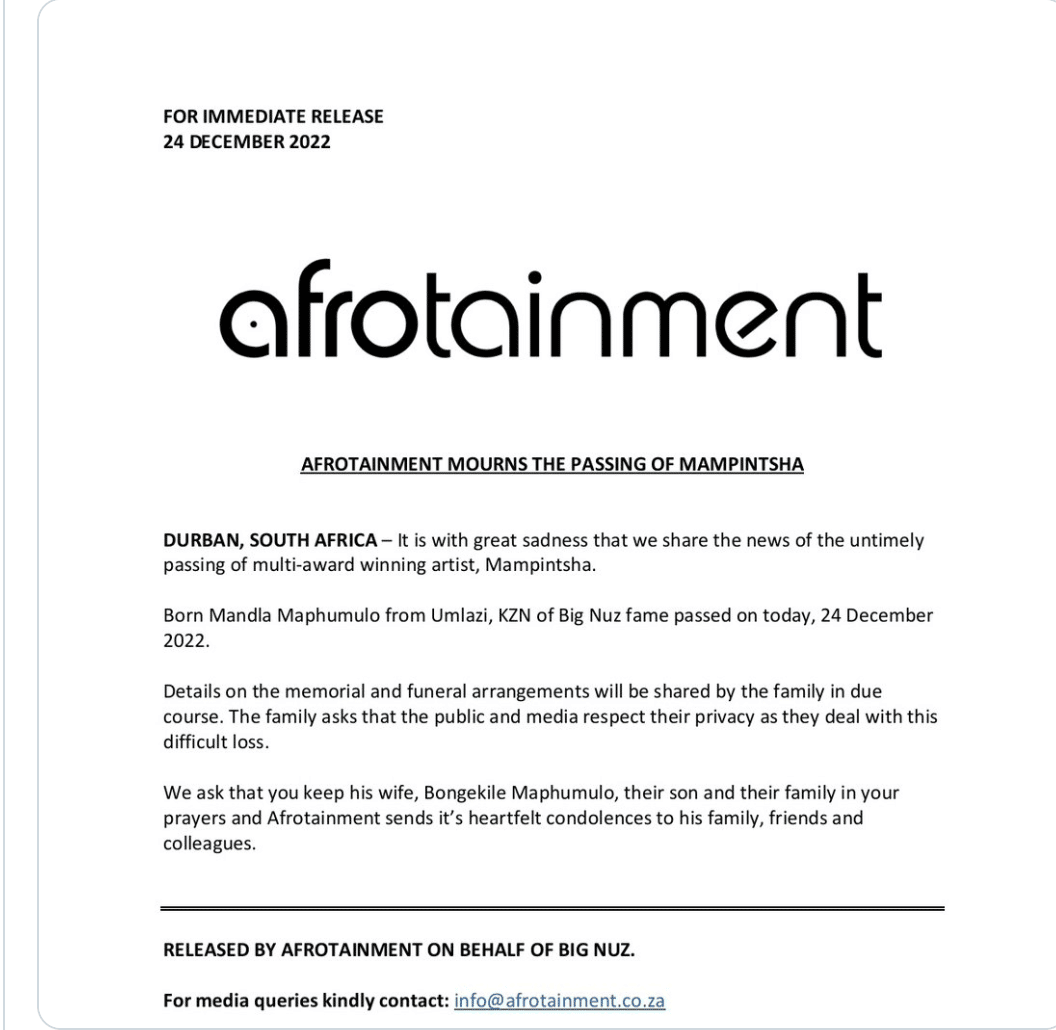 I Will Not Be Cajoled Into Polygamy – May Edochie Replies Husband
May Edochie, the first wife of Nollywood actor, Yul Edochie, has said that she will not be cajoled into polygamy following her husband's public apology over marriage to a colleague, Judy Austin.
Replying to her husband in a lengthy post via her Instagram page, May noted that even though forgiveness is the highest and most beautiful form of love, she will not be cajoled into accepting polygamy.
She wrote: "I strongly believe that mistakes are a major part of human existence. It is our response to these errors that count. In other words, forgiveness is one thing, and righting a wrong is another.
"FORGIVENESS is the highest | most beautiful form of love for me. There is no love without forgiveness, and there is no forgiveness without love. Hence, my ability to forgive the mistakes of the past, present, and future with respect to the issue on the ground is in the interest of my mental health and inner peace."