France Fans Sign Petition For World Cup Final Replay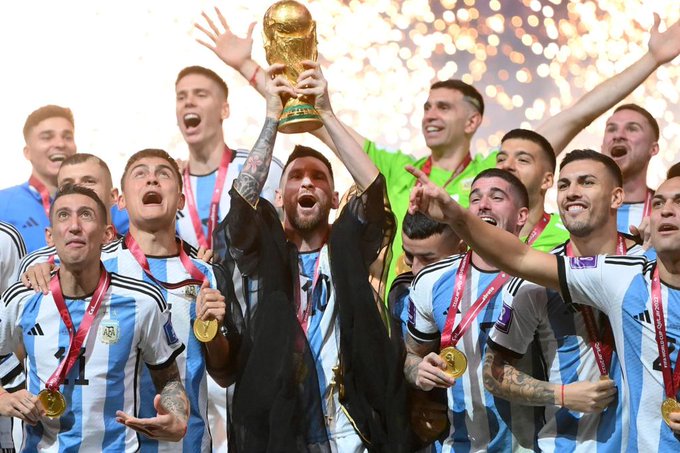 Days after the final of the 2022 World Cup which was held in Qatar, some fans of the France national team have called for a replay of the clash with Argentina.
Recall that the Argentina side had defeated France in a penalty shoot-out after both sides were held to a draw after extra time.
France and Argentina during the entertaining match had scored three goals each, thanks to the great performance of Paris Saint Germain players, Kylian Mbappe and Lionel Messi.
Argentina beat France 4-2 on penalties after the scores were tied 3-3 after extra time.
There were, however, some controversial moments during the match as French supporters have expressed their displeasure on some of the refereeing decisions.
The development has seen some of them launch a petition to have the FIFA World Cup final replayed.
The petition has been gaining immense traction as almost 200,000 have signed it.
The petition has been launched by 'France 4Ever' to have the FIFA World Cup 2022 final between Argentina and France replayed.
The petition reads, "The arbitration was totally sold, there was never a penalty. Moreover, there was a foul on Kylian Mbappe for Argentina's second goal."
See the petition signed by French fans below: