FIFA Is Investigating Salt Bae's Easy Access To World Cup Trophy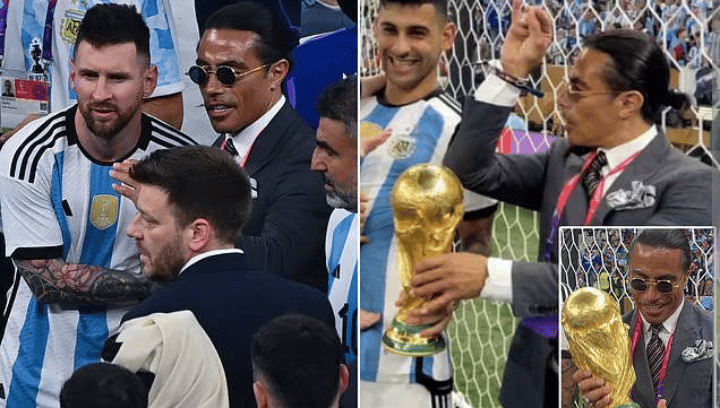 Fifa is looking into how Salt Bae, a famous chef, and a few other people were able to enter the pitch during the World Cup final in Qatar.
After Argentina defeated France, the FIFA World Cup trophy was seen being held and kissed by Salt Bae, a Turkish chef whose true name is Nusret Gokce.
According to Fifa regulations, the trophy can only be carried by a "very limited" set of persons, including champions of the competition, Fifa officials, and heads of state.
A statement from FIFA read: "Following a review, Fifa has been determining how individuals got unauthorized access to the pitch following the closing ceremony at Lusail Stadium on December 18."
"The appropriate internal action will be taken."
Salt Bae is the owner of a network of upscale steakhouses, and he sprang to celebrity status in 2017 after his method for seasoning and preparing meat was turned into an internet meme.
Several football players, including Lionel Messi, Cristiano Ronaldo, and David Beckham, have dined at Salt Bae's establishments.
He shared a video of himself hugging Fifa President Gianni Infantino during the World Cup in November. He was later seen with Infantino in the VIP section of a game alongside Brazilian legends Ronaldo, Roberto Carlos, and Cafu.
After Argentina's victory, Salt Bae tried to gain Messi's attention, but it seemed like he was paying no heed.