2023: ANAP Reacts As APC, PDP Criticise Fresh Poll Favouring Peter Obi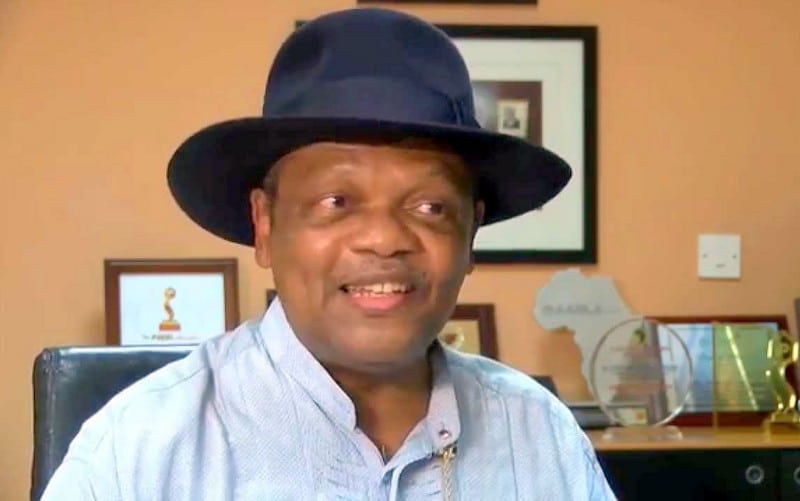 Anap Foundation has reacted to the criticisms trailing its fresh poll which projected the flagbearer of the Labour Party (LP), Peter Obi, as the likely winner of the 2023 presidential election.
During a programme on Channels Television on Wednesday, Anap President, Atedo Peterside said in the poll conducted by NOI Polls Limited showed that Obi led the other three presidential candidates.
Peterside said the poll conducted in December showed that 23% of respondents declared their intention to vote for Obi at the February 25 poll.
He disclosed that only 13% planned to vote for the ruling All Progressives Congress (APC) presidential candidate, Bola Ahmed Tinubu, while Atiku Abubakar of the Peoples Democratic Party (PDP) got 10%.
Peterside added that Rabiu Kwankwaso of the New Nigeria Peoples Party (NNPP) came a distant fourth with 2% of the respondents planning to vote for him.
Obi also led the three other leading presidential candidates to emerge as the respondents' favourite candidate in the previous poll conducted in September 2022,
Reacting to the poll, the Chief Spokesman of the APC Presidential Campaign Council, Festus Keyamo, said the poll was deliberately skewed to favour the LP candidate.
Similarly, the Director of Public Affairs of the PDP Presidential Campaign Organisation, Senator Dino Melaye, described the poll as rubbish and a hatchet man's job.
But reacting in a tweet on Friday, Anap foundation said the methodology adopted for the fresh poll was the same used for previous presidential polls that correctly predicted the outcome of those polls.
"The short answer to those criticizing our Polls is that @NOIPolls used the exact same methodology for our 2022 Presidential & Governorship Polls (Ekiti, Kwara, Lagos, Abia, Kano & Rivers) as they used in 2015 & 2019. See the link to their methodology statement," the foundation said.
ANAP also reshared a press statement it released in September addressing similar criticisms.
It partly read, "This statement has been necessitated by several requests for clarification on methodology regarding the recent 2023 pre-election polls conducted by NOIPolls commissioned by ANAP Foundation.
"NOIPolls Limited is an indigenous research and opinion polling organization founded in 2006. We have a long-standing history of conducting opinion polls on various socio-economic and political issues affecting Nigerians including pre-election polls since 2011. More information is available on the NOIPolls website.
"With regards to pre-election polls, we do not conduct polls for political parties or candidates but conduct polls for non-governmental organizations and independent organizations with goals to fostering accountability and encouraging civic responsibilities. We have been conducting pre-elections polls for ANAP Foundation since 2011.
"The more recent pre-election polls we have conducted for ANAP Foundation include the 2015 and 2019 pre-presidential elections polls which showed President Muhammad Buhari of APC leading the then President Goodluck Jonathan of PDP in 2015 and also leading his main challenger HE Alhaji Atiku Abubakar of PDP in 2019."