Beth Mead of England And Arsenal Wins Sports Personality Of 2022
Beth Mead, a forward for England and Arsenal, is the winner of the BBC Sports Personality of the Year 2022.
Beth Mead was the top scorer and player of the tournament at Euro 2022, where the Lionesses defeated Germany in the championship game at Wembley to claim England's first significant women's football title.
The 27-year-old has become the first female football player to win the BBC Sports Personality of the Year award.
Ben Stokes, the Test captain for England's cricket team, came in second, and Eve Muirhead, the Olympic curling champion, came in third.
A panel of judges also shortlisted 1,500m world champion Jake Wightman, seven-time world snooker champion Ronnie O'Sullivan, and gymnast Jessica Gadirova for the award. The winner was then chosen by the general public.
"I'm incredibly honored to win this award," said Mead. "I wouldn't have done it without the girls. The team has backed me. Yes, I've won this accolade, I've scored a few goals but I wouldn't have done it without them.
"This is for women's sports and women's sports heading in the right direction. Let's keep pushing girls, let's keep doing the right thing."
Mead's outstanding effort at Euro 2022 earned her the title of player of the event and the Golden Boot with six goals and five assists.
She also won the Arsenal player of the year title, finished second in the Ballon d'Or Feminin, and won the BBC Women's Footballer of the Year award in 2022.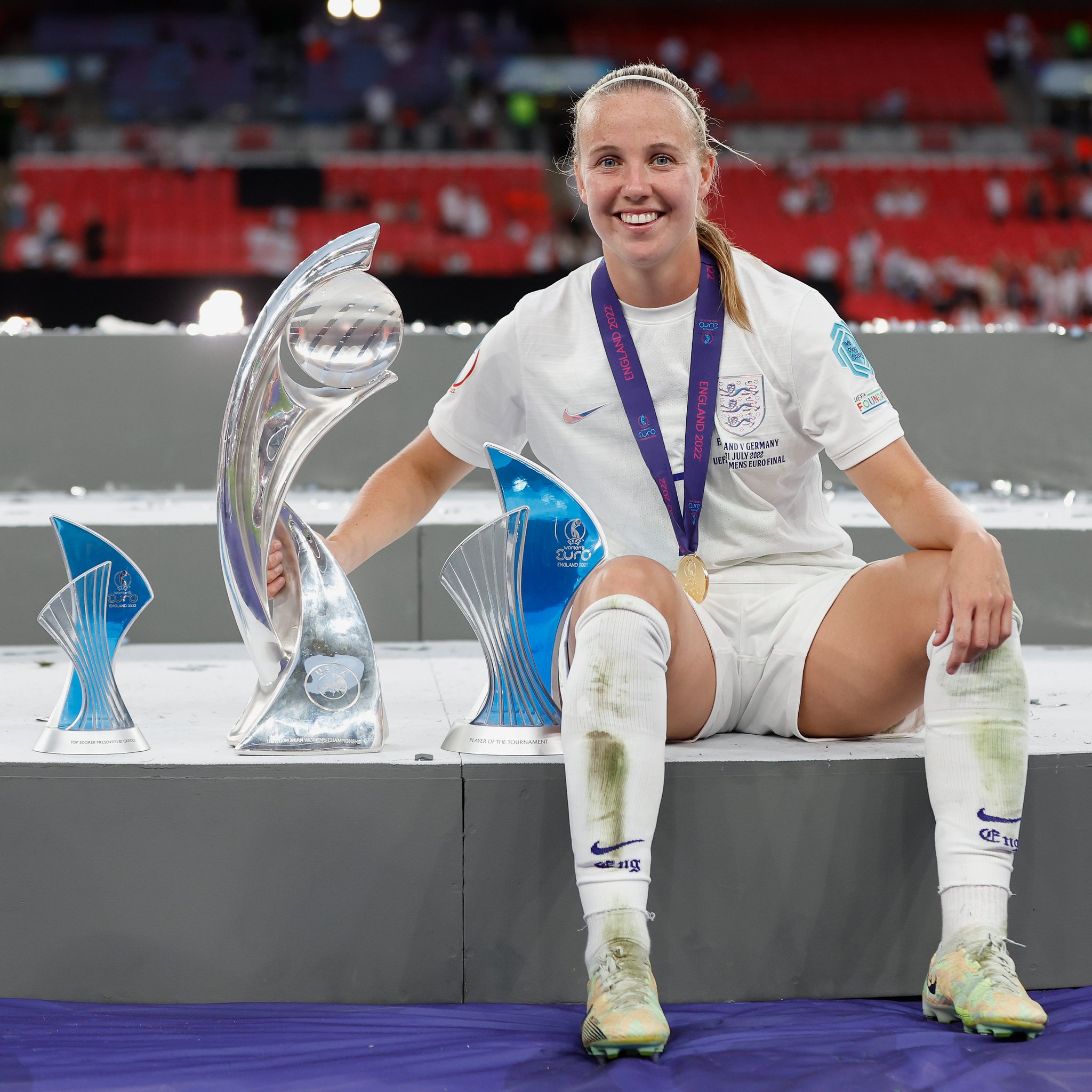 Her 20 goals in 19 appearances for her country broke Jimmy Greaves' previous mark of 13 goals set in 1960–1961.
Sarina Wiegman, the head coach of England, was named Coach of the Year. Sarina Wiegman's team went unbeaten in all 20 games they played in 2022, scoring 72 goals and giving up seven in 16 victories and four draws.