50 Cents Shares Fresh Facts From Hushpuppi's Criminal Case That We May Not Know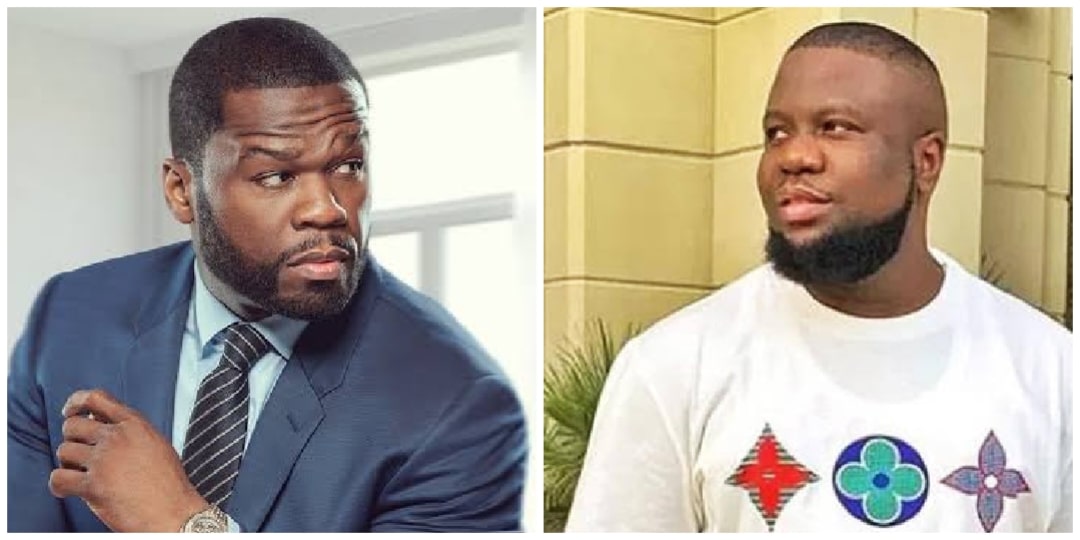 The website of American rapper and producer, 50 Cent has released an article detailing some of the strangest facts about the criminal activities of internet fraudster, Ramon Abbas (aka) Hushpuppi.
This comes weeks after 50 Cent announced plans to release a television series inspired by Hushpuppi, who was jailed for 11 years in the U.S. for his role in the laundering of millions of dollars via online scams.
Following the announcement, the site of the American star named "This Is 50" released an article detailing some of the strangest facts unearthed whilst going through Hushpuppi's criminal case.
Here are the highlights of some of the facts revealed:
Hushpuppi tried to adopt a 3-year-old boy to help his application for a residence visa in Malaysia but he was denied as he used fraudulent documents in his application. After being denied he soon left to start a new life in Dubai.
Hushpuppi was a frequent user of the underground website www.belok.pw where he would buy hacked bitcoin accounts. He changed the password on one of the accounts he bought and then later forgot his new password resulting in him losing $310,000. Phone evidence showed he paid many hackers to get back into his account but all attempts failed.
Hushpuppi was practicing to learn how to play the violin. The violin is associated with rich people and he had taken several lessons to learn the instrument.
Huspuppi gave a female waitress in Dubai a $5,000 tip! The receipt from the restaurant was found in his house, showing he spent $318 on food and gave a $5,000 tip on top. That woman received over 2 million Naira just for serving food!