NYSC Won't Be Scrapped, Or Optional, It Would Be Reformed – Minister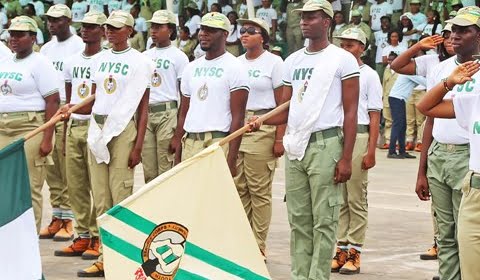 The Youth and Sports Development Minister, Sunday Dare has declared that the compulsory one-year scheme, the National Youth Service Corps (NYSC) will neither be scrapped nor made optional.
According to him, the scheme instead of being scrapped or made optional would undergo reforms to make it stronger.
Naija News reports that the minister at the 14th edition of President Muhammadu Buhari Administration's scorecard series in Abuja on Tuesday said just like every institution, the NYSC may undergo reforms too because it has fulfilled the rationale for which it was created.
Dare noted that the compulsory one-year service is still relevant in promoting unity in diversity every single day of its existence.
He advanced that over 3.9 million youths applied for jobs because of the integrity of the online method adopted by the scheme.
The minister submitted that "When General Yakubu Gowon's government decided to come up with the idea of the NYSC, the central rationale was to promote the unity of Nigeria as the country was just coming out of the civil war. We have been singing the song that says though tribe and tongue may differ in brotherhood we stand.
"You know that the livewire of any nation is its youths. Once their patriotism is captured, that can spread across. So, the rationale for bringing on the NYSC as a scheme by General Gowon, up till now, subsists.
"Every country and even Nigeria is still on a daily basis trying to promote its unity in diversity. And with the strength of our youths, sending them to different parts of the country will strengthen our unity.
"Some of us have never been to the parts of the country where we served, never knew their cultures, never experienced them, never knew that they were even Nigerians, up North or in the Southeast, that we share common language or culture with.
"In May next year, we will be celebrating NYSC at 50. The committee will be inaugurated tomorrow (today). It has compelling stories about the NYSC scheme. If you look at some of the documentaries, you would not want the NYSC to be scrapped or made optional.
"But let me say this: reform is a constant thing and the NYSC is looking at some reforms because we have had some challenges with those that are in the Diaspora as to whether they should serve or not. There seems to be a bit of misunderstanding."