FG Appoints New Rector For Ede Poly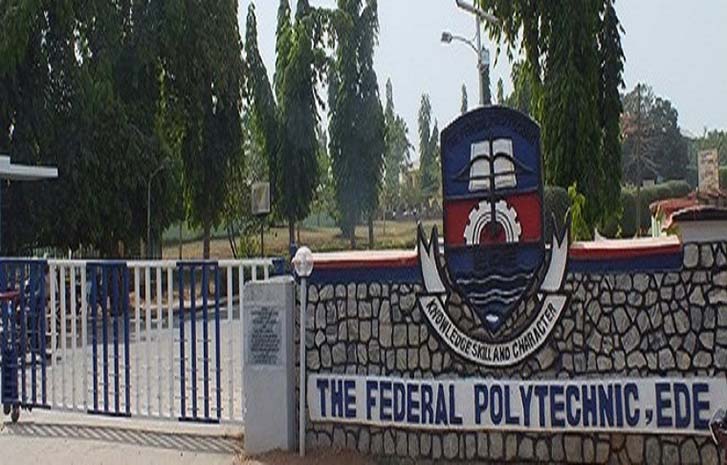 President Muhammadu Buhari's government has confirmed the appointment of Dr Sani Man-Yahaya as the new rector of the Federal Polytechnic Ede, Osun State.
The institution's Public Relations Officer, Sola Lawal, disclosed to journalists in Osogbo, the state capital on Wednesday (today), quoting a letter signed by the Minister of Education, Mallam Adamu Adamu.
The letter, according to him, provides that the immediate past Deputy Rector of the Federal Polytechnic, Bida, Niger State, is scheduled for a single tenure of five years for the new position at Ede Poly.
Adamu said Man-Yahaya's appointment is with effect from 21st November 2022 and is in line with Federal Polytechnic Act as amended (2019).
Naija News understands that Man-Yahaya was a former student of the Federal University of Technology, Minna, Niger State, where he obtained his B. Eng. in Computer Engineering in 1994.
He bagged MSc. Telecommunications Engineering in 2008 at Ahmadu Bello University Zaria and PhD. Wireless and Control Engineering in 2014, also at Ahmadu Bello University, Zaria.
"Dr. Sani Man-Yahaya joined the service of the Federal Polytechnic Bida in 1996 and served in various capacities in the institution before he became a Chief Lecturer at the same Institution," the letter revealed.
Meanwhile, the Taliban authority has banned women in Afghanistan from attending university or obtaining any higher education.
The directive was contained in a letter by the higher education minister under the Taliban regime. It noted that the closure of universities to women in Afghanistan is until further notice and is expected to take effect immediately.
It further restricts women's access to formal education, as they were already excluded from most secondary schools.
One of the students interviewed by the BBC said she had been crying since she heard the news. Naija News understands that after the Taliban took over the mantle of leadership of the war-torn country last year, universities introduced gender-segregated classrooms and entrances.
The development restricted female students to women professors or old men as lecturers. The latest measures are likely to cause further concerns in the international community.