2023: APC Loses Members To PDP In Lagos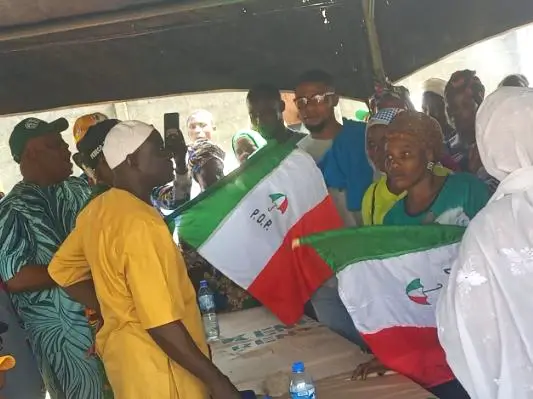 The Lagos State chapter of the All Progressives Congress (APC), on Tuesday, lost hundreds of its members to the Peoples Democratic Party (PDP).
The defectors from Epe Local Government Area of Lagos State also declared their support for the PDP governorship candidate in the state, Olajide Adediran, popularly known as Jandor, and his running mate, Olufunke Akindele.
They also endorsed the presidential candidate of the main opposition party, Atiku Abubakar and his running mate, Ifeanyi Okowa.
Giving reason for their defection from APC, the defectors said the unending deceit and deception in APC which has caused harm to their political career is also dangerous to Nigeria's democratic system.
The Deputy Chairman of the party, Tai Benedict, while welcoming the defectors commended them for their courage to quit APC and join PDP to save the state from 23 years of neglect and bad governance.
According to Benedict, the new members will not be denied privileges as members of PDP.
A prominent leader of PDP in Epe Local Government, A. Mutaz, while commending the defectors, called on them to mobilize voters for the party at the grassroots.
Mutaz promised that the breath of fresh air agenda of the party's governorship candidate will transform their painful experience in the APC.