Lionel Messi Has Most Liked Instagram Post, Followed By An Egg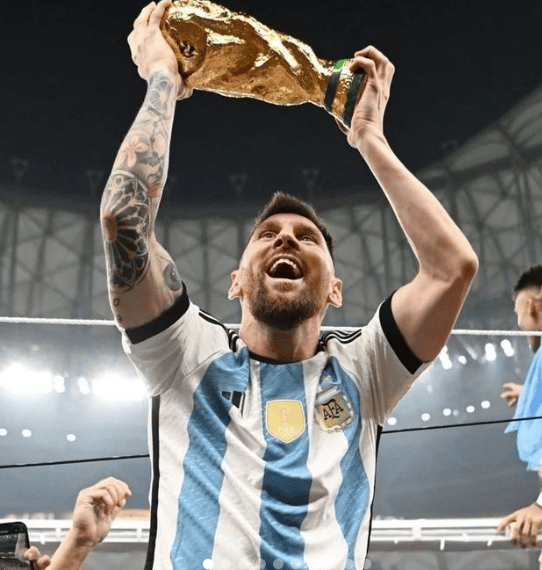 A picture of Lionel Messi lifting the World Cup trophy is now the most-liked Instagram post ever.
A picture of an egg initially held this record.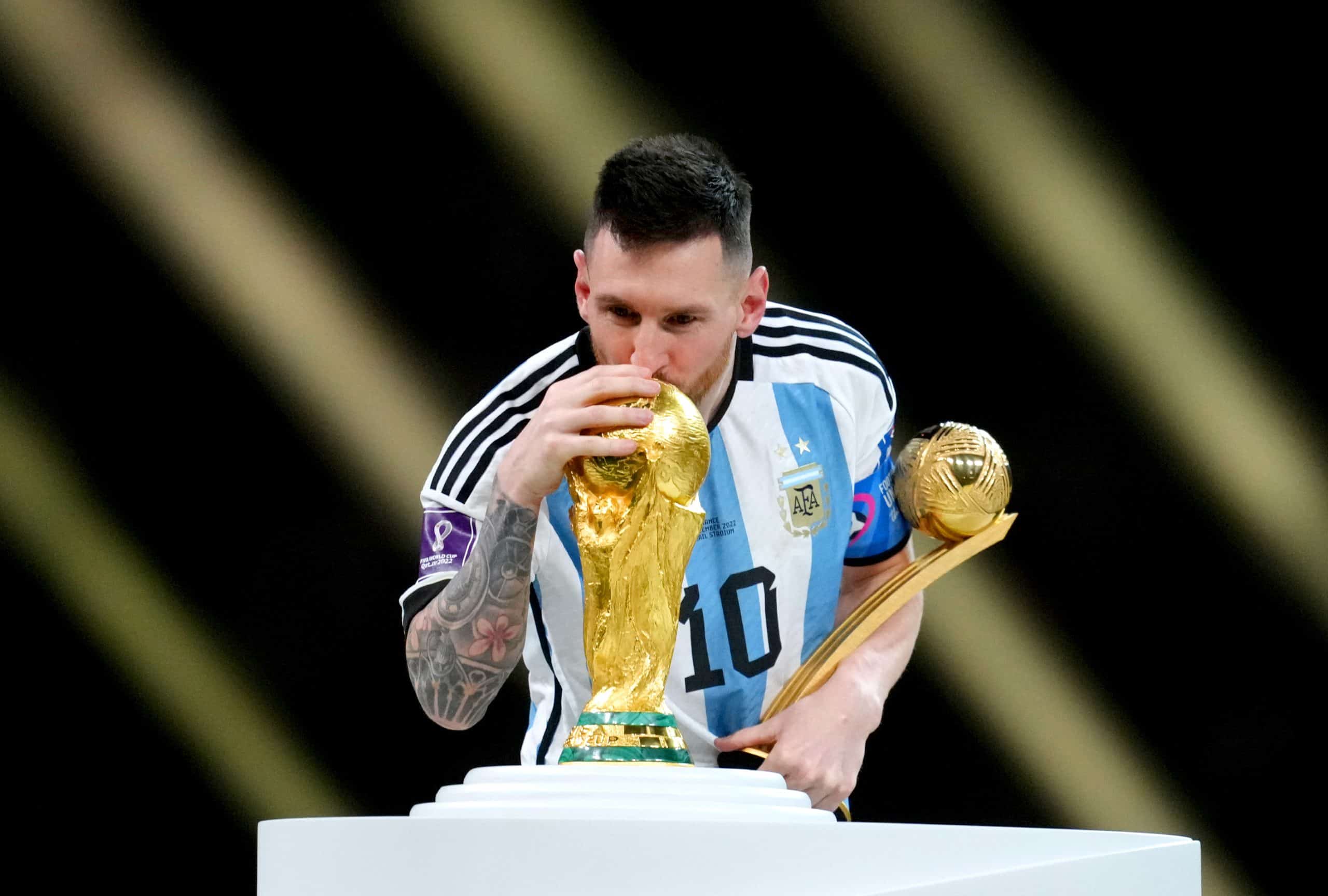 Yes, a picture of an egg used to be the most liked picture on Instagram before that of Lionel Messi. An advertising designer Chris Godfrey reportedly created an Instagram page named "World_Record_Egg" and shared a picture of an egg on it on January 4, 2019.
In the caption, Chris Godfrey wrote: "Let's set a world record together and get the most liked post on Instagram. Beating the current world record held by Kylie Jenner (18 million)! We got this."
Between then and the time of publishing this report, the post had garnered 56,672,071 likes, which was a world record for a picture on Instagram until Tuesday, December 20, 2022.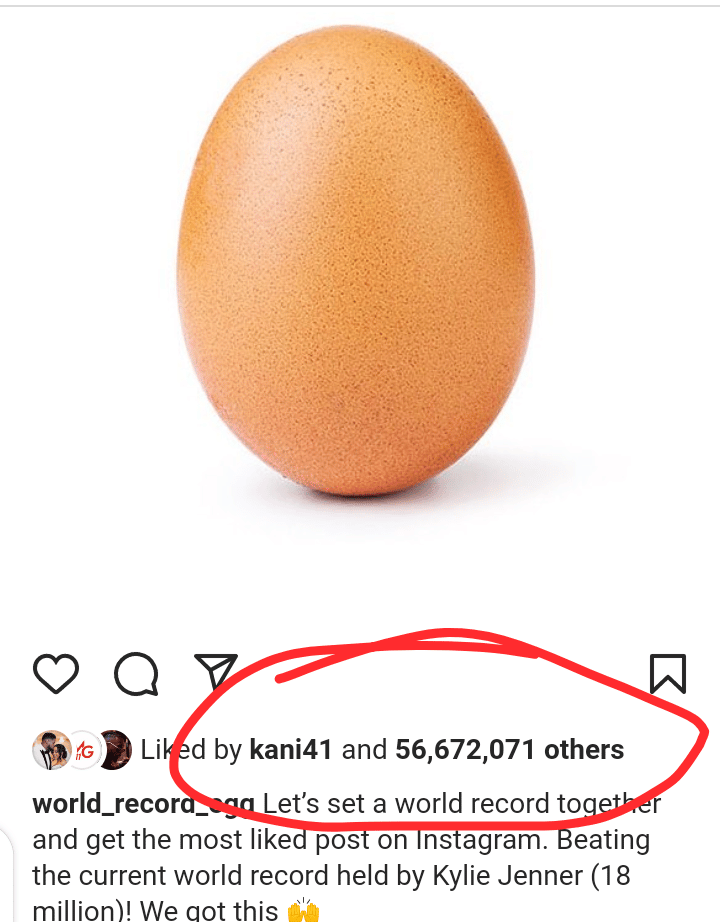 However, that has become a thing of the past as a picture of Lionel Messi lifting the World Cup trophy has garnered 60,985,771 likes as of December 20, 2022.
The 35-year-old Argentine football icon shared the picture on Monday, December 19, 2022, a day after he won the World Cup for the first time in his illustrious football career.
In the caption, Messi wrote in Spanish: "World Champions!!!!!!!
"I dreamed it so many times, I wanted it so much that I still haven't fallen, I can't believe it……
"Thank you very much to my family, to all who support me, and also to all who believed in us. We demonstrate once again that Argentines when we fight together and united we are capable of achieving what we set out to do.
"The merit belongs to this group, which is above individualities, it is the strength of all fighting for the same dream that was also the dream of all Argentines… We did it!!!"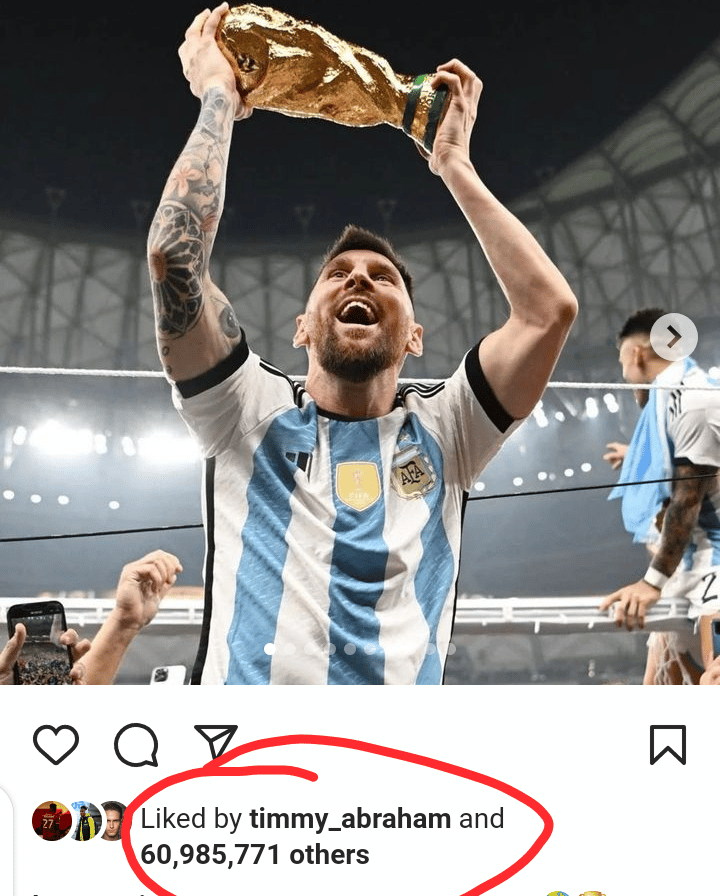 Within two days after posting the picture, his over 403 million Instagram followers ensured that the picture generated more likes than any other picture on the social media platform.
Hence, Lionel Messi's teeming fans have one more reason to claim the record seven-time Ballon d'Or winner is The Greatest Footballer Of All Time (GOAT).