Details Of Atiku's Meeting With Southern Kaduna Christian Leaders Emerges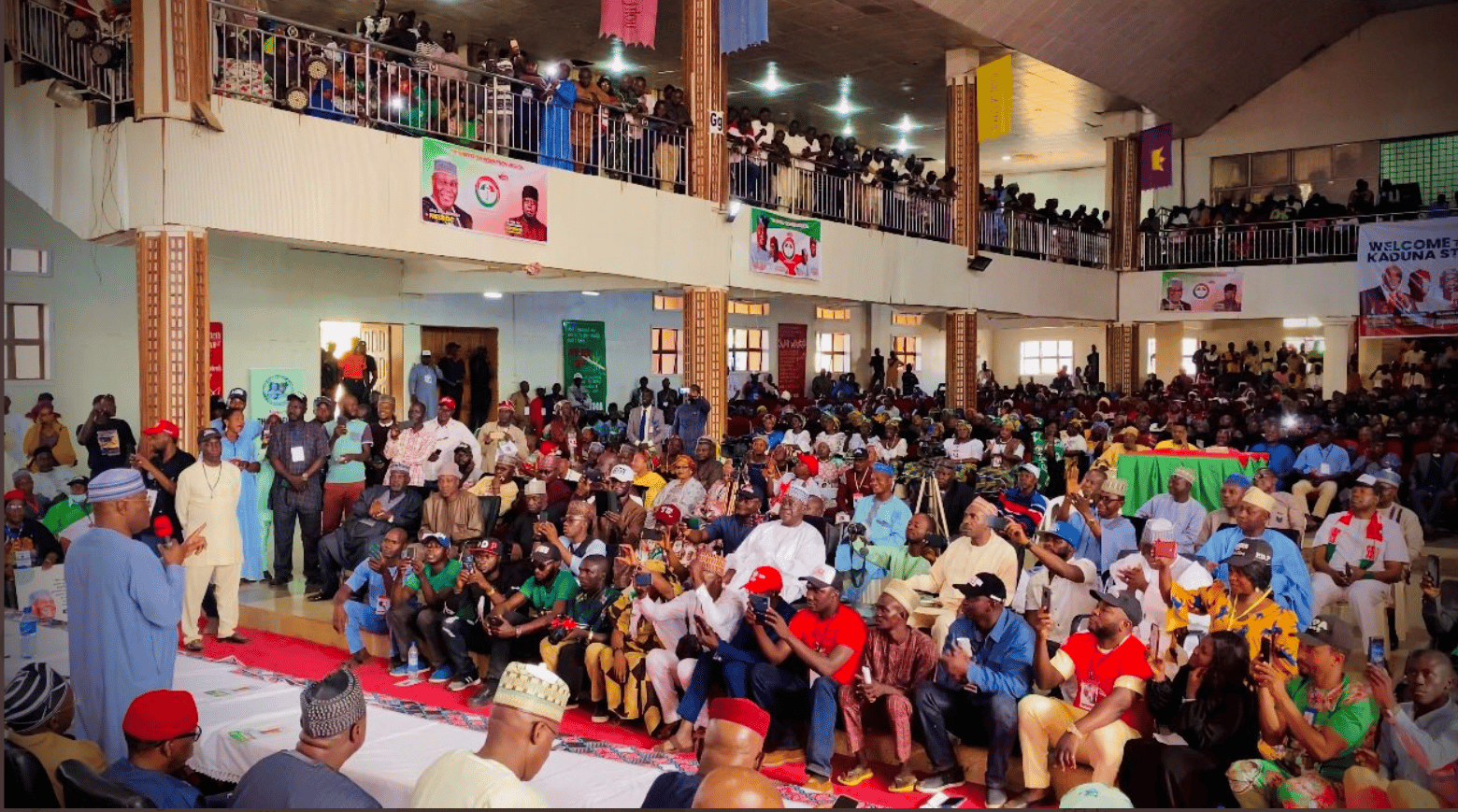 The Peoples Democratic Party (PDP) presidential candidate, Atiku Abubakar, was in Kaduna State yesterday to meet with Christian leaders in the Southern part of the state.
Naija News understands that the meeting, Atiku first sympathized with the Southern Kaduna people over the killings in the area. He berated the security challenges in the area, blaming the incumbent government of the All Progressives Congress (APC).
Atiku acknowledged that insecurity was peculiar to Southern Kaduna. He, however, noted that it was a national problem the APC-led administration failed to address.
"All the geopolitical zones have one security challenge of one form or the other. We've to look at the holistic approach to bring about peaceful coexistence amongst all inhabitants of this country.
"The people should expect restructuring of the Police, creation of local Police to supplement the Nigerian Police," Atiku stated.
The former Vice President assured the people of Southern Kaduna of maximum security if he is elected President of Nigeria in the 2023 general elections.
I Will Address All Issues Raised
Taking to his social media page hours after the engagement with the Kaduna people, Atiku said: "Our visit to southern Kaduna today was memorable. One highlight was the numerous admirers we met on our way, so much so that we were slightly delayed for our engagements.
"At our stakeholders' engagements which included religious leaders, professional groups, socio-cultural groups, and students, we were presented with various issues, including the absence of any federal establishment in Southern Kaduna."
"I gave my word that if elected President, every concern raised will be addressed, and none will be left unattended," Atiku noted on Twitter.