Police Shoot Dead 12 Terrorists In Bauchi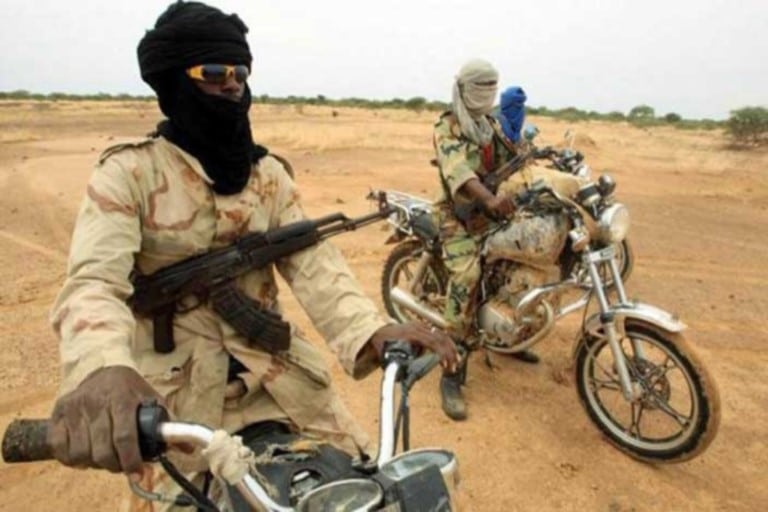 Operatives of the Nigeria Police Force in Bauchi State have reportedly killed no fewer than twelve terrorists in recent operations.
The State Police Command revealed this in a statement released on Monday through its Public Relations Officer, SP Ahmad Wakil.
Wakil said the assailants, including kidnappers and bandit terrorists, were neutralized during a raid on their hideouts in the Alkaleri Local Government Area of the state.
He said the Police also recovered weapons and motorcycles from the bandits. Wakil said that a joint operation of security operatives engaged the suspects in four hideouts at Mansur, Digare, Gwana and Dajin Madam in Alkaleri Forest.
"Following the hot exchange of superior fire-power by the operatives, which left 12 of the kidnappers neutralised while others subdued, dislodged and scampered in disarray into the nearby bushes with possible gunshot wounds and abandoned their camps.
"Consequently, weapons and operational motorcycles had been recovered during the operation," the police mouthpiece in the state confirmed.
He said the Command had intensified patrols to apprehend the fleeing members of the syndicate.
Meanwhile, some communities in Ogun State have been reportedly threatened by suspected killer herdsmen.
Naija News learnt that the suspected killer herdsmen, in a letter forwarded to residents, threatened to attack the community.
The development was confirmed by the Ogun State Police Command on Monday, assuring residents of the affected community of adequate protection.
The suspected killer herdsmen reportedly wrote the letter to the residents of Asa, Agbon, Ibeku and Oja-Odan communities in the Yewa-North Local Government Area (LGA) of Ogun State in English and Hausa languages.
The letter posted on a few walls in the community has generated fear, with some considering relocating.
The suspected herdsmen in the letter informed the residents of their planned attack between December 2022 and January 2023.
The letter reads, "Attention! Attention!! Attention!! to all following communities; Asa, Agbon, lbeku, Oja-odan and its environs.
"You think you can send away our people from the land they bought in Nigeria, our fatherland. You kill our people, you kill their cows, you take over all their properties, and you think you can go scot-free. It's high time we came for revenge.
"All the above-mentioned communities' leaders should prepare for the war between December and January. We are coming to take back our fathers' properties."