Katsina Refuses Atiku Use Of Stadium For Presidential Campaign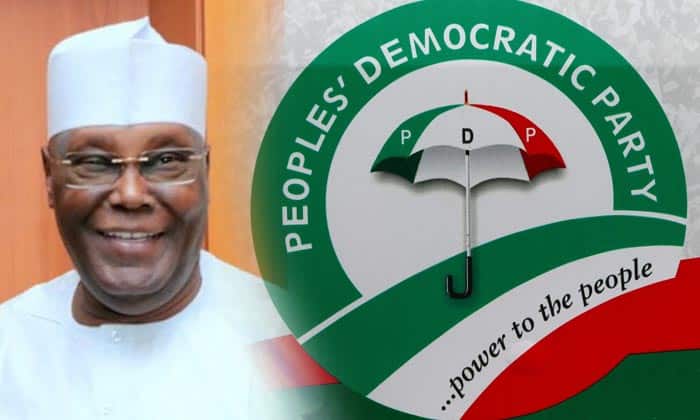 The Kastina State Government has declined the request of the Peoples Democratic Party to use the Muhammadu Dikko stadium for its presidential rally.
Naija News gathered that the main opposition party had scheduled Atiku/Okowa presidential campaign in the state for Tuesday.
PDP on Sunday said the All Progressives Congress (APC) rejected its request to use the stadium for their rally twice.
The Director-General of Katsina PDP Campaign Council, Mustapha Muhammed Inuwa confirmed it during a press briefing.
He said, "On two occasions, we applied to use the stadium for the rally of our presidential candidate, former Vice President Atiku Abubakar, and twice the All Progressives Congress government refused.
"The PDP government built that stadium for the use of the entire people of Katsina and Nigeria but because the APC is currently in power, they refused to allow us to use it on a flimsy excuse that they are carrying out certain repairs."
Inuwa lamented that PDP presidential rally would be held at the old polo ground, adding that the development would lead to traffic gridlock.
He noted that there will be about 4,000 vehicles on the entourage of the presidential candidate.
According to Inuwa, Atiku on arrival to the state will pay a homage visit to the Emir of Daura, as well as visit Hajiya Dada, mother of late President Umaru Musa Yar'Adua before proceeding to the venue of the rally.