Why Attacks On INEC Offices Are Targetted At Peter Obi – IPOB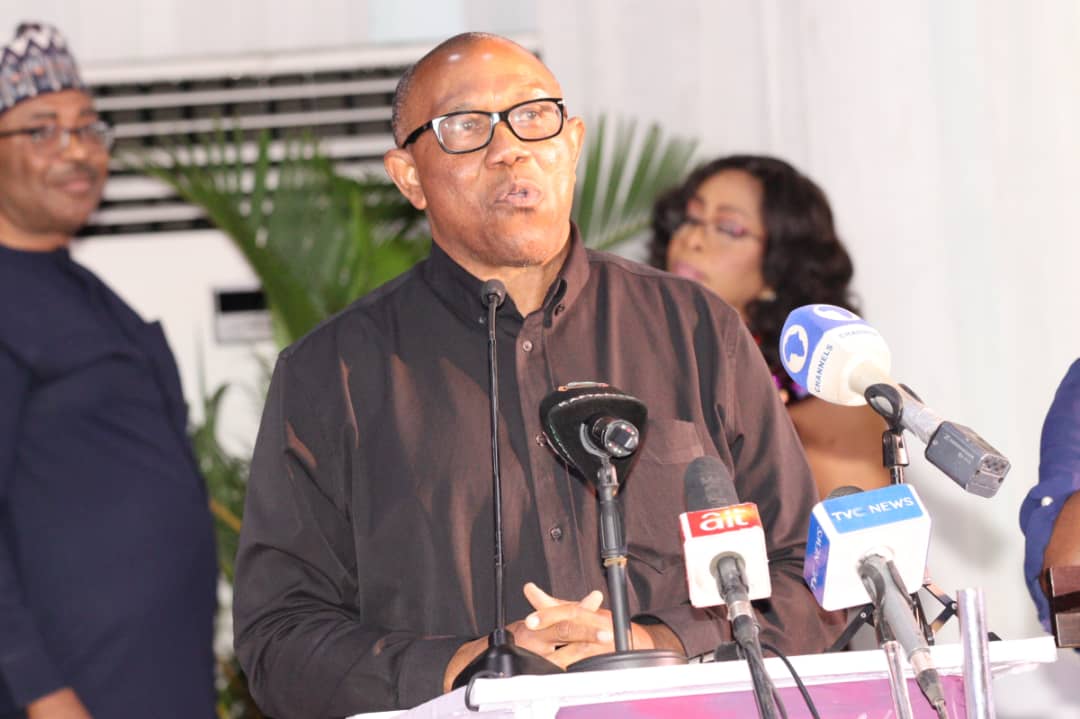 The Indigenous People of Biafra (IPOB) has alleged that the attacks on offices of the Independent National Electoral Commission (INEC) is a plot to disenfranchise the political base of the Labour Party (LP) presidential candidate, Peter Obi.
Naija News reports that unknown assailants suspected to be members of the Eastern Security Network (ESN), IPOB's military arm, have been accused of carrying out deadly attacks on INEC facilities in the Southeast.
But in a statement on Thursday, the group's spokesperson, Emma Powerful, accused opponents of Peter Obi of carrying out the attacks to disenfranchise the LP presidential flagbearer supporters.
While outrightly denying the attack, the pro-Biafra group said the plot was designed to blame them if Peter Obi fails to succeed President Muhammadu Buhari in 2023.
Powerful said: "This media blackmail against IPOB with INEC facilities burnings are for two reasons: First, to deceive the international community to regard IPOB as a group obstructing democratic processes in Nigeria's election.
"Secondly, it is a plan to rig 2023 elections by disenfranchising a lot of Biafran voters against Peter Obi's political base, thereby making Biafran voters blame IPOB for Obi's failure when they rig him out. This is a divide and conquer strategy. Our people must understand this game and be guided and act wisely."
Speaking further, the proscribed group distanced itself from attacks on INEC offices, faulting claims by the police that it was responsible for the dastardly act.
"We tell Nigeria and its agencies to stop slinging mud because it is not sticking. We are IPOB, our hands are clean, and we are justified in our quest for a free Biafra Nation," IPOB said.