Your Debate Sponsored By PDP To Embarrass Tinubu – APC Campaign Replies Obaigbena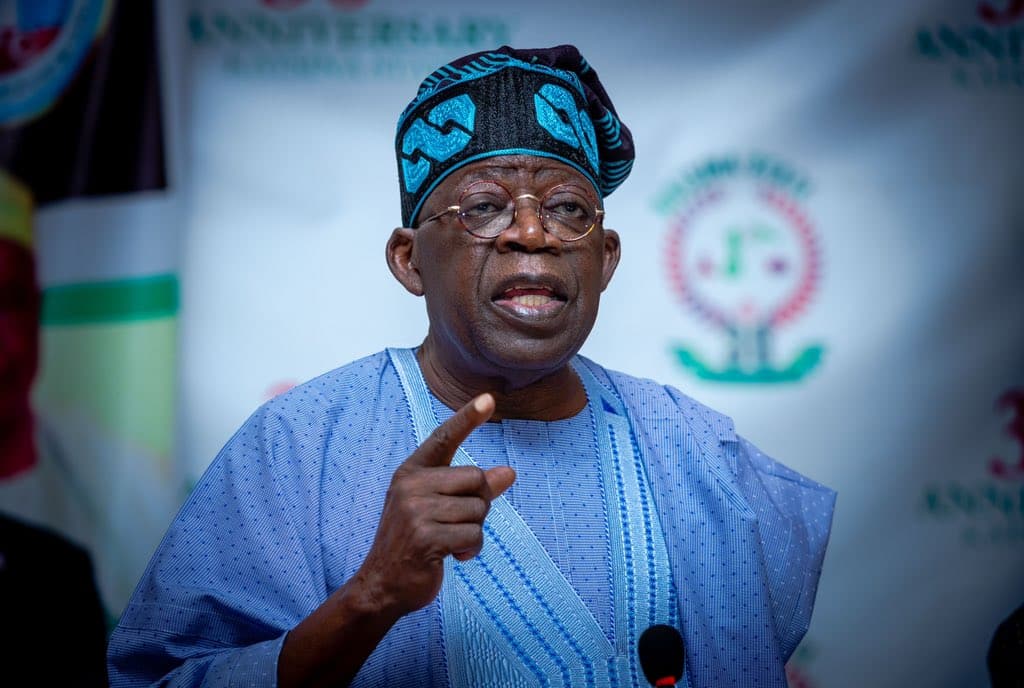 The All Progressives Congress (APC) Presidential Campaign Council (PCC) has stated that the party's flagbearer, Bola Tinubu, will not attend any debate or town hall meeting designed to embarrass him.
Naija News reports that the Media and Communication Directorates of the APC Campaign Council made this known in a statement on Wednesday in response to the Publisher of THISDAY Newspaper and Founder of Arise Television, Nduka Obaigbena.
In the statement jointly signed by Bayo Onanuga and Dele Alake, the campaign council said Tinubu will not participate in any debate organised by Arise TV allegedly sponsored by the Peoples Democratic Party (PDP).
Background
Recall that the APC campaign had demanded the removal of Shaka Momodu, THISDAY editor, and Rufai Oseni, The Morning Show co-host, from their current positions.
In a publication on Monday, THISDAY and Arise TV said the APC campaign accused it of blackmail after the APC flagbearer, Bola Tinubu, refused to honour an invitation to attend a town hall series.
The media organsiations also accused the APC campaign council of "silencing free speech" over unfavourable reports and called on Tinubu to provide a satisfactory answer on the circumstances surrounding the forfeiture of funds to the US government.
But the APC campaign council dismissed the allegations, describing them as "baseless", while also alleging that the THISDAY founder owes taxes abroad and doesn't pay staff salaries.
In a rebuttal issued on Wednesday, Obaigbena said contrary to the claims of Onanuga and Alake, THISDAY does not owe tax in South Africa and pays staff salaries promptly.
Obaigbena also challenged them to publish evidence of their claims, and asked the APC campaign council to present Tinubu for debates instead of using "blackmail to intimate the media".
Latest Response
Responding to Obaigbena's comment in a statement, Onanuga and Alake alleged that Obaigbena was attempting to divert the attention of the people from the real issue.
The duo added that the APC council will never silence the press and will not allow Tinubu to validate any debate organised by the media organisations to ruin his image.
The statement reads: "In his first statement attacking us, Obaigbena craftily attempted to mischaracterize as an attack on free speech, our principled stand against his blackmail to have Asiwaju Bola Ahmed Tinubu appear on Arise TV and its PDP sponsored Town Hall meetings.
"In the second statement, he was still adamant that our candidate must attend his town hall debate, despite our stance that our candidate is already executing another communications strategy to reach the most important target: the Nigerian voters.
"We, repeat again: We will not make our candidate available to validate a scheme which, in the light of unassailable information at our disposal, is nothing but a racket by the Arise TV owner, designed to embarrass our candidate."