Tension As Fire From Petrol Tanker Explosion Guts Buildings In Oyo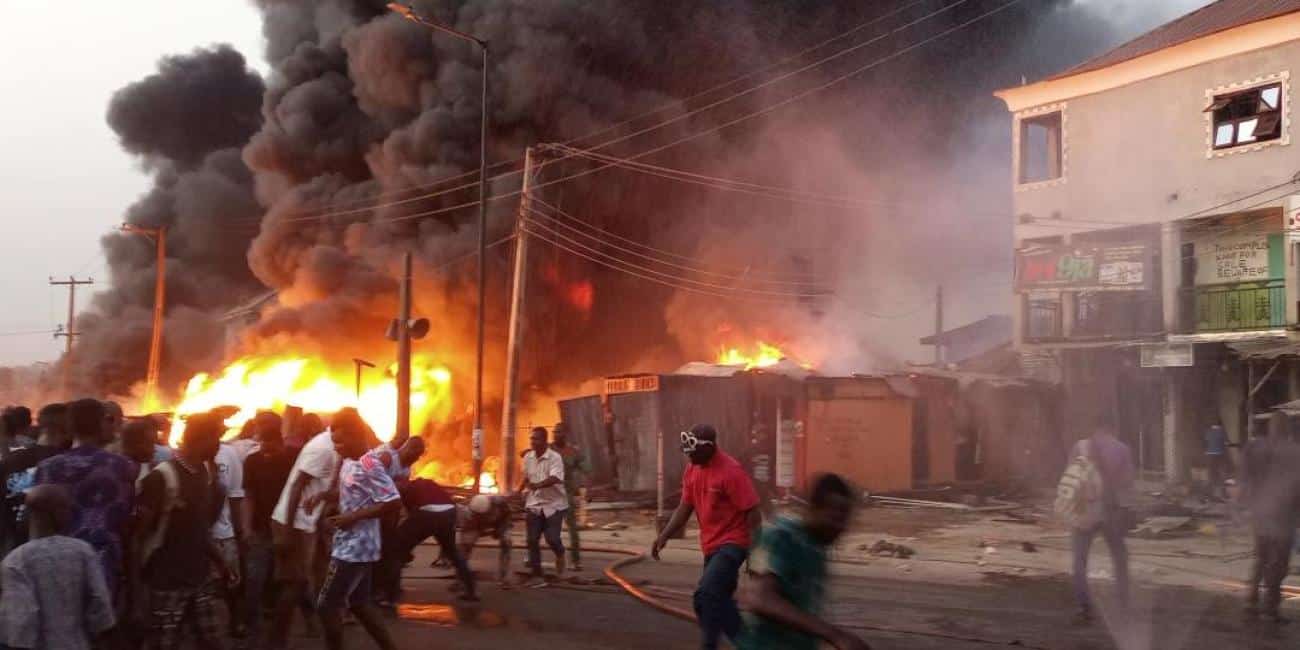 There was tension at the Dogo side in the Apata area of Ibadan, Oyo State capital, on Thursday after a petrol-laden tanker exploded.
Reports had it that the explosion resulted in an inferno. Yet-to-be-ascertained numbers of buildings were reportedly affected by the fire.
Details of the incident are still sketchy as of reporting time, but reports claimed the market in the area was hugely affected by the inferno.
Officials of the state fire service have reportedly arrived at the scene in an attempt to put out the raging fire.
Meanwhile, a Nigerian lady, identified as Blessing Ebodo reportedly died in a fatal accident in Cross Rover state, two weeks before her wedding.
Naija News learnt that the victim's wedding was scheduled to hold on the 27th of December, 2022.
Reports, however, said that Blessing Ebodo, a nurse from Bekwarra Local Government Area of River State, lost her life this week in a terrible car accident along Calabar-Ikom Highway in Cross River State
Lamenting his loss, Blessing's husband-to-be, Bernard Ushie via his Facebook page penned his tribute; "Dear Blessing 27th is close and our cloths have arrived from Aba I'm waiting for you to return from Calabar so we can conclude the plans. You know this marriage will be top notch.
"Please do not leave me on this dark place."
Another of his post read: "After the lost (sic) of my only sister I found you a perfect match and feels more comfortable being with you. You gave me love,care and attention more than I expect. You were a strong woman. A prayer warrior.
"A dedicated woman to the nursing profession. I'll forever miss the love of my life. Short time with you I learned so many. Rest on Babe"