Olakunle Churchill: Actress Tonto Dikeh Disappoints Those Asking Her To Move On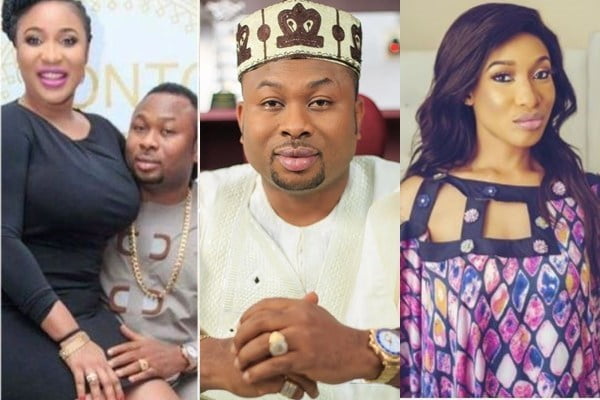 Nollywood actress cum politician, Tonto Dikeh, has averred that no amount of shaming will deter her from speaking about her past.
Naija News reports that this comes after the clash between Tonto Dikeh and Olakunle Churchill's cousin over the 'mini man' comment.
Some netizens, who seemed Tonto's repeated call out is becoming unnecessary, urged her to move on from her past and stop dragging Churchill at every slightest opportunity.
It's My Horror To Speak
In a post shared on her Instagram page, Tonto Dikeh said nothing will stop her from speaking about her past.
According to the actress, nobody will teach her how to tell her story or go through her nightmares, therefore, people should save her the word 'move on'.
Tonto added that people are still going to be hearing about her story because no man can stop or limit her voice.
She wrote: "To the move on gang, I'm sorry to say that no amount of shaming will deter me from "Speaking my story". It's called my because it belongs to me, to be told whenever and where ever I choose to.
"No one teaches us how to go through our nightmares, it's my horror to speak.
"You can't teach me how to tell my story!!! So do save the word "move on" cause I'll make you type that many more times.
"We gonna be around a long time hearing my story when I feel like it!! No man born of a woman can stop me/limit my voice or change my story.
"Finally, you don't tell a woman to move on from a man she dumped make it make sense".