Ghanaians Share Experience Of Earth Tremor, As Authorities React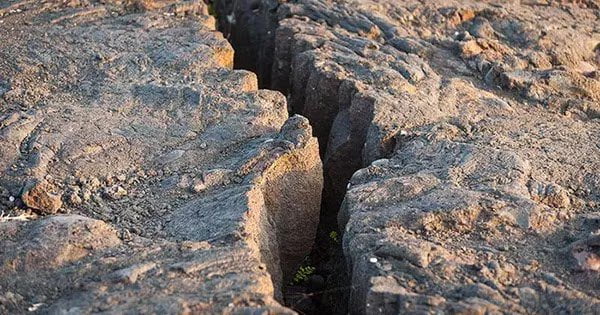 Several Ghanaians have taken to social media to share their experiences following an occurrence of an earth tremor in some parts of the nation's capital, Accra and Central Region on Monday.
Naija News gathered from reports that the tremors occurred between 10:00 am and 11:53 am respectively at an estimated magnitude 4.0, 10 km from Gbawe.
Some residents of some suburbs in the capital like Kokomlemle, Kaneshie, Achimota, Adenta, Circle, Osu, Ablekuma Manhean, Accra, New Town, Legon, Dansoman, Kasoa, Haatso, Kwashieman, Teshie, Nungua, McCarthy Hill among others said they felt the earth tremor.
The tremors were reported to have occurred three times in the space of 10 minutes.
According to BBC, the Director of Ghana Geological Survey Authority (GGSA), Dr Daniel Baomah said Dema Achimota station recorded signal of magnitude 4.
GGSA has revealed that the National Disaster Management Authority would start putting measures in place to ensure the safety of the residents as the eventuality of more earthquakes lingers.
Naija News learnt that some Ghanaians took to social media to share their experiences.
@SaddickAdams "Who experienced the earth tremor at 10:50 am? Really shook our building like bad."
@AmaKAberese "Wow, the second earth tremor was worse than the first one. Two earth tremors in less than 5 mins. Scary."
@Ameyaw112 "Everyone around me felt the earth tremor but me."
@Mutombodapoet "Who felt that earth tremor? Sparked three times."
@KendraAbedu "Earth Tremor three times in a few minutes. Hmmm. Who else experienced it?
@Apt_therapy "I'm at McCarthy hills and this earth tremor scaring me. It's happening right now as I'm typing. "
@KwasiBinti "Can someone please press the DELETE BUTTON, so we just delete the year 2020 already. Earth tremor in June in Accra."
@Kelleevelle "Was it just my house or did the earth just shift! Third one now. Earthquake in Ghana."
Meanwhile, the National Disaster Management Organisation (NADMO) has advised homeowners in affected areas.
Naija News understands that in a release signed by the Director General of NADMO, Eric Nana Agyemang-Prempeh, he stated that affected persons should seek technical advice from engineers and other building experts.
NADMO said its outfit is working closely with the Ghana Geological Survey Authority (GGSA) to obtain the exact details of the tremor, including the magnitude and epicentres.
While urging that the "public will be duly informed of any development," he said "the tremors were not damaging and there is no reported destruction of lives and properties."