Reno Omokri Mocks Politicians Over CBN's Limited Withdrawal, Says Bullion Vans Were Their Main Election Strategy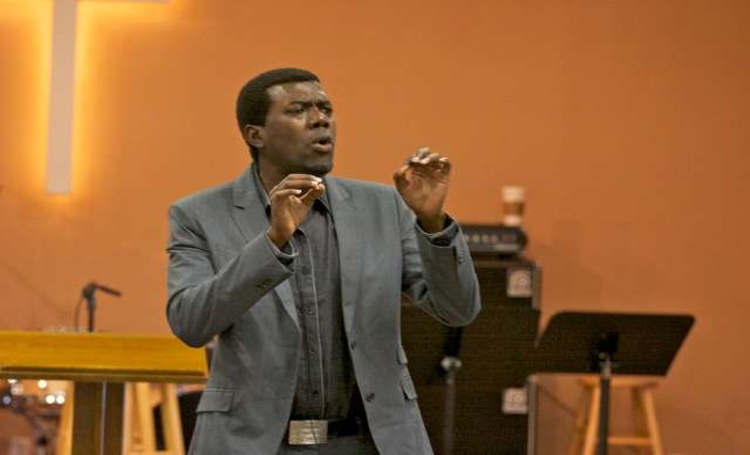 Several reactions have trailed the introduction of a Central Bank of Nigeria (CBN) policy limiting cash withdrawals in the country since Tuesday when the CBN Governor, Godwin Emefiele announced that the policy would take effect on January 9, 2023.
Naija News reports that among those who have reacted to the development is a socio-political activist, Reno Omokri, who has come out to mock angry politicians who are kicking against the CBN's policy.
Omokri took to social media to allege that the CBN governor who has said the move is not targeted at anyone has messed up the plans of politicians who use Bullion vans as their election strategy.
According to him, politicians who are used to using bullion vans to influence elections are the ones not taking kindly to the CBN ATM limits.
Naija News recalls that the CBN released a policy on Tuesday restricting over-the-counter cash withdrawals by individuals and organizations to N100,000 and N500,000, respectively, per week.
According to a memo signed by the CBN's Director of Banking Supervision, Haruna Mustafa, the policy limits cash withdrawals via point-of-sale machines and automated teller machines to N20,000 daily and N100,000 weekly, respectively.
A development has aroused reaction from various quarters as the House of Representatives on Thursday at its plenary asked the apex bank to suspend the implementation of the cash withdrawal policy.
Omokri in his reaction wrote "Of course, politicians who are used to using bullion vans to influence elections will not take kindly to the new CBN ATM limits. Bullion vans were their main election strategy. Now, Emefiele has suppressed such plans.
"It is only commonsensical to expect them to fight back. We all saw the photo behind the son of a notorious drug lord politician who said "Money Inducements". Those are the enemies of ATM limits".