Top 10 Funniest Instagram Skit Makers Of 2022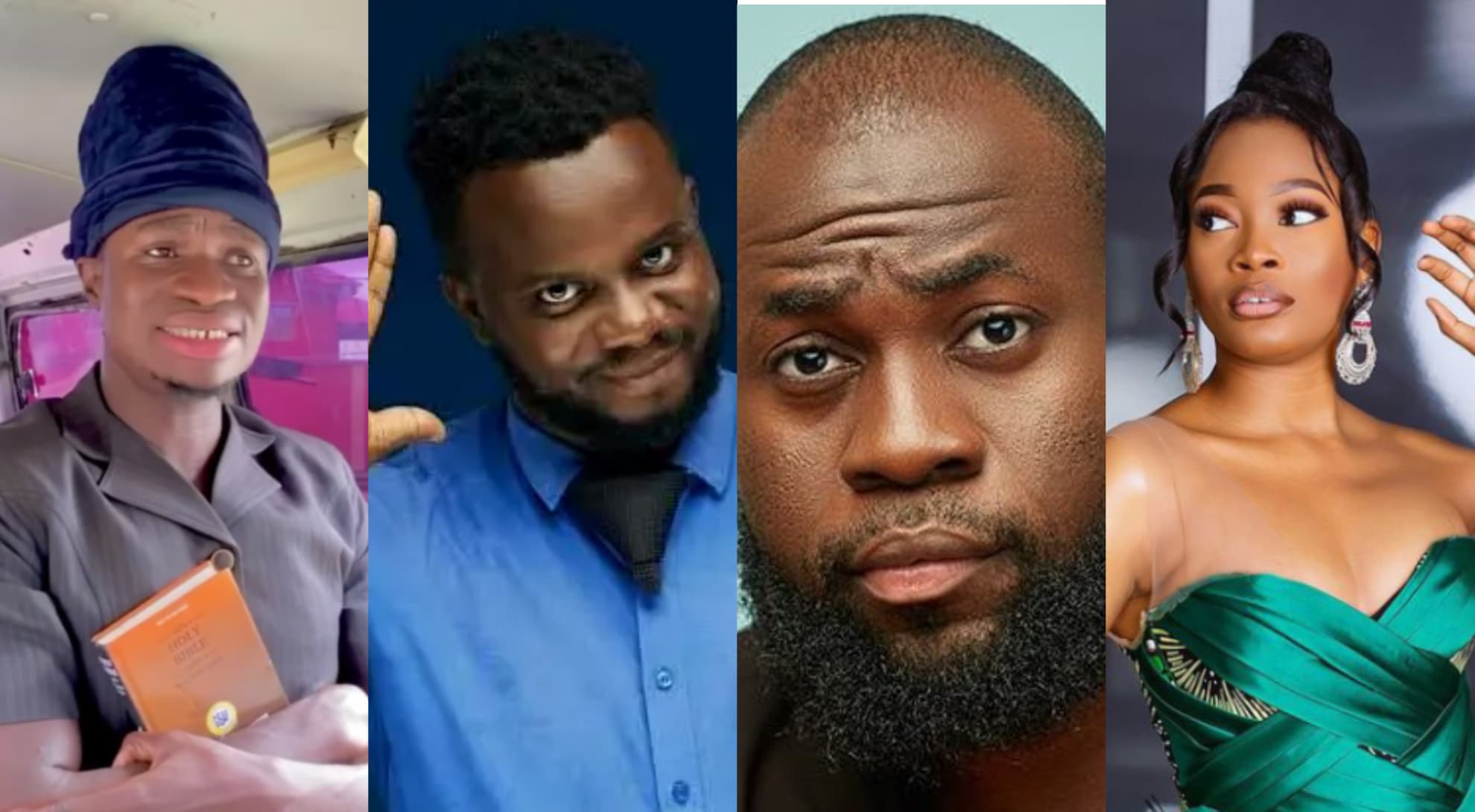 In 2022, some Instagram skit makers stood out amongst their peers, making browsing through social media so much fun that gets one glued to their phones, thus having a fun time during relaxation.
These guys will make you laugh off your chair with their concepts and diversities. If you weren't familiar with them, now you know who they are and could check out their pages on Instagram if you want to have a good laugh.
In no particular order, here are 10 comedy skit makers in Naija;
Sabinus
Emmanuel Chukwuemeka Ejekwu also known as Oga Sabinus or Mumu Man is an entertainer –actor and skit-maker.
Sabins make highly relatable content on African homes that get his fans joyfully and asking for more. The aptness of his stories in relation to reality has been so spectacular.
Taaooma
Instagram comedian, Apaokagi Adedoyin Maryam, professionally known as Taaooma is undoubtedly one of the funniest comedians on the photo and video sharing app in 2022.
Taaooma keeps her over three million followers on the platform with quality content, humor, consistency and grace.
Lasisi Elenu
Nosa Afolabi fondly known as Lasisi Elenu is a Nigerian internet humour merchant who uses a Snapchat filter to make caricature of his face in his comedy skits.
Lasisi, through his skit via his Instagram page addresses issues affecting the country sprinkling it with humor.
Zicsaloma
Nigerian Instagram comedian Aloma Issac Junior popularly known as Zicsaloma takes on female characters and funny facial expressions, he uses to crack his viewers up. His ability to remain consistent over the years has helped him to stand out amongst his peers in the industry.
Johnny2funny
Josh Alfred, a Nigerian comedian by the stage name Josh2Funny whose #Don'tleaveme challenge went viral in 2020, sits comfortable on the 5th spot. The comedian combines humor and music in most of his skits, making him a stand out.
Mr Macaroni
Debo Adebayo popularly well known as Mr Macaroni is a Nigerian comedian, well known for his phrase  'ooin you're doing well'. Mr Macaroni came into limelight after starting a series of comedy skits where he plays the role of a sugar daddy, looking for a side chick and it is always full of adventures.
Sydney Talk
Sydney Talker is undoubtedly one of the most creative and consistent content creators out there. Though his contents are often not suitable for people less than 12, he manages to keep his followers entertained.
Bro Shaggi
Samuel Animashaun Perry is one of the fine boy agbero we all love for his creativity and content.
From the days of taking questions from Aunty shaggi to this day, Shaggi has remained consistent and always dishing out entertaining content every other week.
Kie Kie
Popular skit maker  Bukunmi Adeaga-Ilori, aka Kiekie, is a content creator of many parts whom within a short period, she has stamped her presence as one of the prominent skit makers in the country.
The mother of one is best known for her creative personality, and have carved a niche for herself in the comic industry.
Edem Victor
Edem Victor is a content creator and one of Nigeria's foremost skit editors, who started when he interned with Akin Alabi, the legendary music video director.
He collaborates with several comedians and so far has become a household name.