Senate To Grill CBN Directors Over New Cash Withdrawal Policy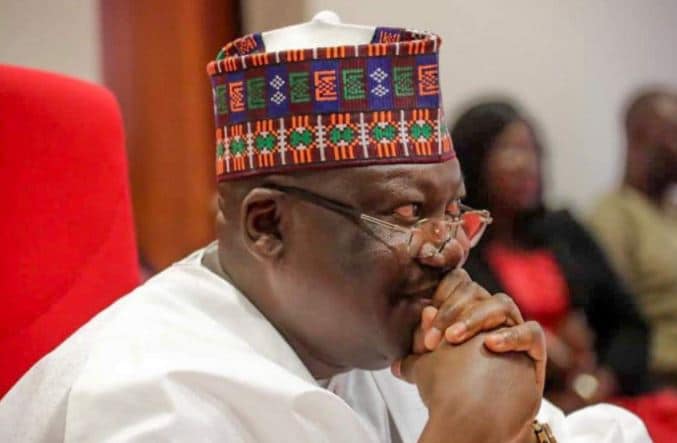 The Nigerian Senate has resolved to question two deputy governors of the Central Bank of Nigeria (CBN) over the cash withdrawal limit policy released by the apex bank.
Naija News reports that the CBN policy released on Tuesday restricts over-the-counter cash withdrawal by individuals and organisations to N100,000 and N500,000, respectively, per week.
According to a memo signed Tuesday by the CBN's Director of Banking Supervision, Haruna Mustafa, the policy limits cash withdrawals via point-of-sale machines and automated teller machines to N20,000 daily and N100,000 weekly, respectively.
The new directive, which takes effect from January 9, 2023, stipulates that withdrawals above the thresholds would attract processing fees of five per cent and 10 per cent, respectively, for individuals and corporate entities going forward.
Only N200 and lower denominations will be loaded into their ATMs and restricted withdrawal to N20, 000 per day from ATMs.
Senate Deliberation
Deliberating on the new directive on the floor of the Senate on Wednesday, the Senate President, Ahmad Lawan, directed the Senate Committee on Banking to grill the two re-appointed deputy governors of the CBN, Aisha Ahmad, and Edward Adamu, who will be screened on Friday, on the new cash withdrawal policy.
This followed a move by Senator Philip Aduda (PDP FCT) to move a motion on the development.
Aduda had sought to rally other senators to deliberate on the policy but the Senate President, Lawan, interrupted him, saying it was too early to debate the circular.
Lawan noted that the newly re-appointed deputy CBN governors would be screened between Thursday and Monday so that by Tuesday, they would have been equipped with enough information to raise a motion in support or shoot down the policy.
He said, "Before Tuesday next week, our committee on Banking, Insurance and other Financial Institutions mandated to screen the re – appointed deputy governors of the Central Bank should focus its questions on the planned policy.
"The CBN deputy governors must be thoroughly grilled on the policy after which extensive debate on it will be made by Senators on Tuesday next week."
Also speaking to The PUNCH, the lawmaker representing Kaduna Central and Chairman, Senate Committee on Banking, Insurance and other Financial Instructions, Senator Uba Sani said the CBN deputy governors would be screened on Friday.
He said, "We are working on their letters, the letters will be served tomorrow (Today) and the deputy governors of the CBN will be screened on Friday.''