Bandits Kidnapped 807 ECWA Church Pastors, Members In Kaduna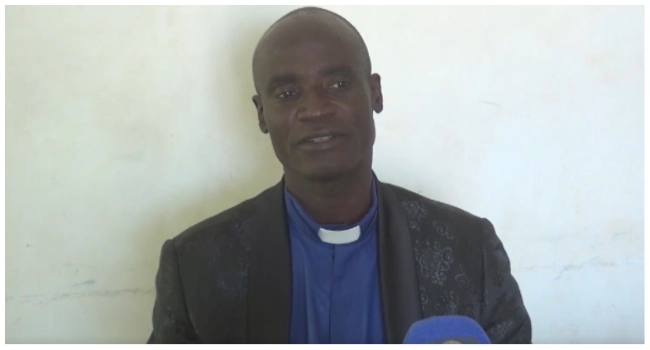 No fewer than eight hundred and seven members of the Evangelical Church Winning All (ECWA) were reportedly kidnapped in Kaduna State in the last eleven months of this year.
The Chairman of ECWA Kasuwan Magani District Council, Reverend Timothy Maigida, confirmed this to reporters on Thursday, noting that the figures reported are the total of Church members abducted during various attacks by bandits in the Kajuru local government area of the state alone in 2022.
The cleric said that the kidnapped victims include pastors, adding that at least 70 other members are still being held hostage by bandits with their whereabouts unknown.
Maigida noted that most attacks occurred inside the churches when members were observing their weekly or Sunday services.
He lamented that the increasing rate of banditry and kidnapping had affected the area's religious and socio-economic activities.
The ECWA Pastor, however, urged the security agencies in the state to be more proactive and to increase their presence in rural areas where most of the bandit attacks occur.
He also prayed the state government to pay attention to the welfare of the thousands of displaced people scattered across the area.
Meanwhile, the General Overseer of the Redeemed Christian Church of God (RCCG), Pastor Enoch Adejare Adeboye, has urged all his ministers to take the 'issue of Nigeria seriously'.
Speaking at the Redemption City, the clergyman, while addressing ministers of the mission, lamented the situation in the country.
Pastor Adeboye pleaded with his audience to come out of their current shell and actively participate in the processes leading to the desired change.
He reminded them that the Bible described them as the salt and light of the earth, hence they ought to act accordingly.
He said: "The Bible says the wise rules over the foolish, are we foolish? Are you sure, the only One who can help us now is God. We are to cry to Him to help us. The Bible tells us the story of a widow who was heavily indebted, all along she sat down at home doing nothing and the Almighty God was there in heaven looking at her. Her husband died in debt, her children about to be taken away then she cried to the man of God for help.
"Likewise, we all sat down at home doing nothing expecting the Almighty God to come and do what we suppose to do by ourselves. If all the ministers in The Redeemed Christian Church of God, RCCG would take the issue of Nigeria seriously and God helping us , things would be better."
He once again reiterated that he had not received a message from God to confirm if there will be an election next year. He stated that when he gets desperate and ask the lord for an answer what he gets in return is "If He tell you are you going to do anything about it?"