Rufai Oseni Breaks Silence On Threat To 'Kill' Reno Omokri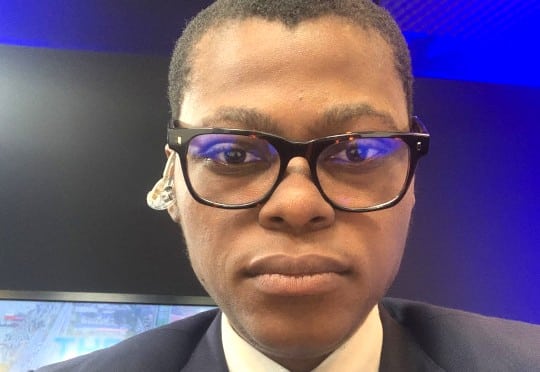 Popular journalist, Rufai Oseni has broken silence following the unearthing of a voice recording of him allegedly threatening to "take out" former presidential aide, Reno Omokri.
Naija News earlier reports that the founder of Silverbird Group, Ben Murray-Bruce, on Sunday, had shared a reported recorded audio of Rufai Oseni threatening controversial author, Reno Omokri.
The former lawmaker who exposed the recording via his Twitter handle, urged the journalist to enlighten the public on what he meant by the word "take out" Omokri.
He captioned the post: "Young Rufai Oseni, @ruffydfire, would you be so good as to clarify what you meant in the call in which you threatened to "take out" Reno Omokri? As a media proprietor, I am shocked at such a threat coming from a journalist. That is unacceptable!"
Speaking on the development, Rufai via his verified Twitter handle on Tuesday clarified his stance, noting that life was too short for puerile blackmail induced by joblessness.
He wrote: "Life is too short for puerile blackmail, lies, pusillanimous ego-trips and raving malady induced by joblessness. Life is about love and it takes courage to love and refrain from evil and uphold righteousness in-spite of fleeting gains.May God heal our souls and purge our Spirits."