I'm A Prayerful Person, I Drink But Don't Smoke – Actress Lizzy Gold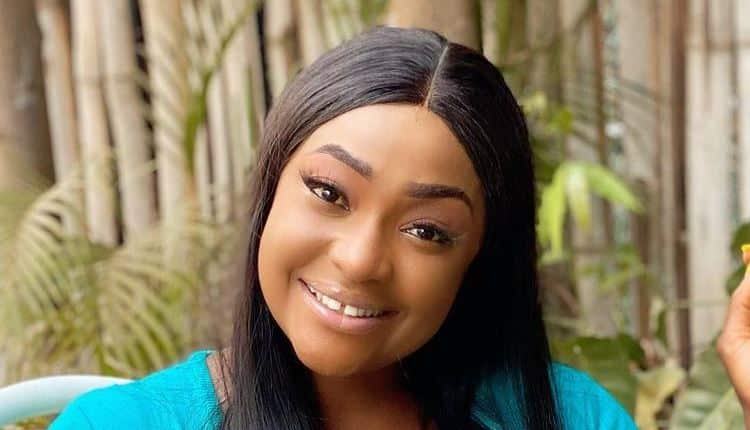 Nollywood actress, Lizzy Gold has taken to social media to reveal how her love for alcohol does not stop nor hinder her from being a prayerful person.
The former beauty queen made this known during a question and answer session with her fans.
For Lizzy, being prayerful doesn't stop her from drinking beer, but she emphasized that she do not smoke.
The actress also stressed to her inquisitive fans that she is very reserved and keeps a small circle of friends.
She wrote: "Facts you don't know about me. don't smoke..But drink life beer…am very reserved…my circle is very small..and am very prayerful."
I Got Pregnant At 23 After Project Fame – BBNaija Bisola
Meanwhile, former BBNaija housemate and Nollywood actress, Bisola Aiyeola has opened up on her past travails as a young and single mother.
The actress, during an interview with Chude Jidenowo revealed that her mother was disappointed after she broke the news of her pregnancy at age 23.
Speaking on her journey to motherhood, Bisola said her mother's disappointment about pregnancy broke her.
She said, "When I told her I was having a baby after project fame, my mum wailed, like 'who's this boy that has stolen my jewel?' I had never seen my mum that sad before.
"She was like, 'this (project fame) was what I thought was going to be the pivot that would escalate us to success and happiness and now you're having a baby.' It broke me."