Cubana ChiefPriest Draws Reactions With 'N1.3million' Shirt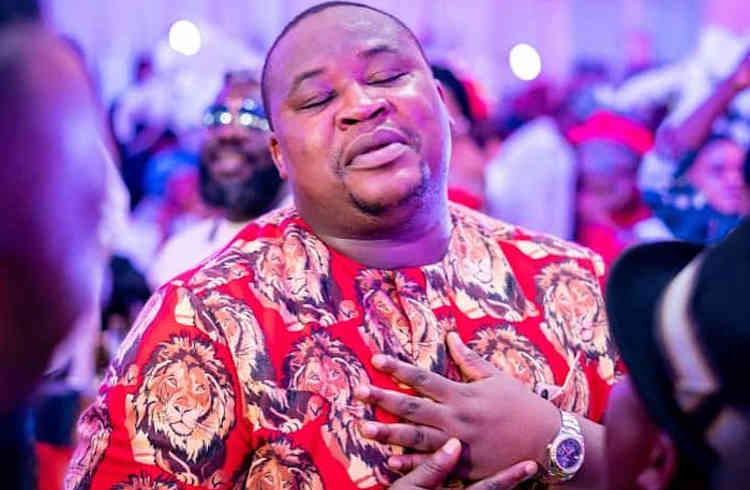 Controversial socialite and celebrity bar man

, Cubana Chief Priest has caused a stir on social media after revealing the amount he splashed on a piece of shirt.

This comes after the celebrity barman who recently graced an event with his wife, disclosed the amount of the designer shirt he had rocked to the event.

Cubana revealed, via his Instagram story, that he bought the shirt for N1.3 million.

"This shirt cost 1,300,000. Stop playing!!!!"he captioned the photo on his story.
The post has garnered a lot of reactions from Nigerians on social media.
How Nigerians reacted
Olori Wendytunes wrote: "Is it worth it if you have to announce the price for it to be respected."
 Peks collection wrote: "People have been wearing it without making noise."
Weandy pearl wrote: "This man though."
 Onagbesan Femi wrote: "If it's noisy, there's a high chance that this barrel is empty."
Mr Lotanna wrote: "Is that why it wasn't around."
 Chezranti wrote: "Still look like Kapamia."
Seeplaceswithada wrote: "The type dey Yaba for 2500″
 Manlike Timmy wrote: "So what's our fucks business. Mehn show off wey no get brains."
 Toy Amori wrote: "Looks more like aba made!!! Pele my dear but it's not fine."
Nicole Fidi wrote: "And you didn't bother to iron it."
Frklyne wrote: "Iron is only N5000″