I'm Not Ashamed Of Undergoing Two Liposuction And B00bs Reduction' – Actress Yvonne Jegede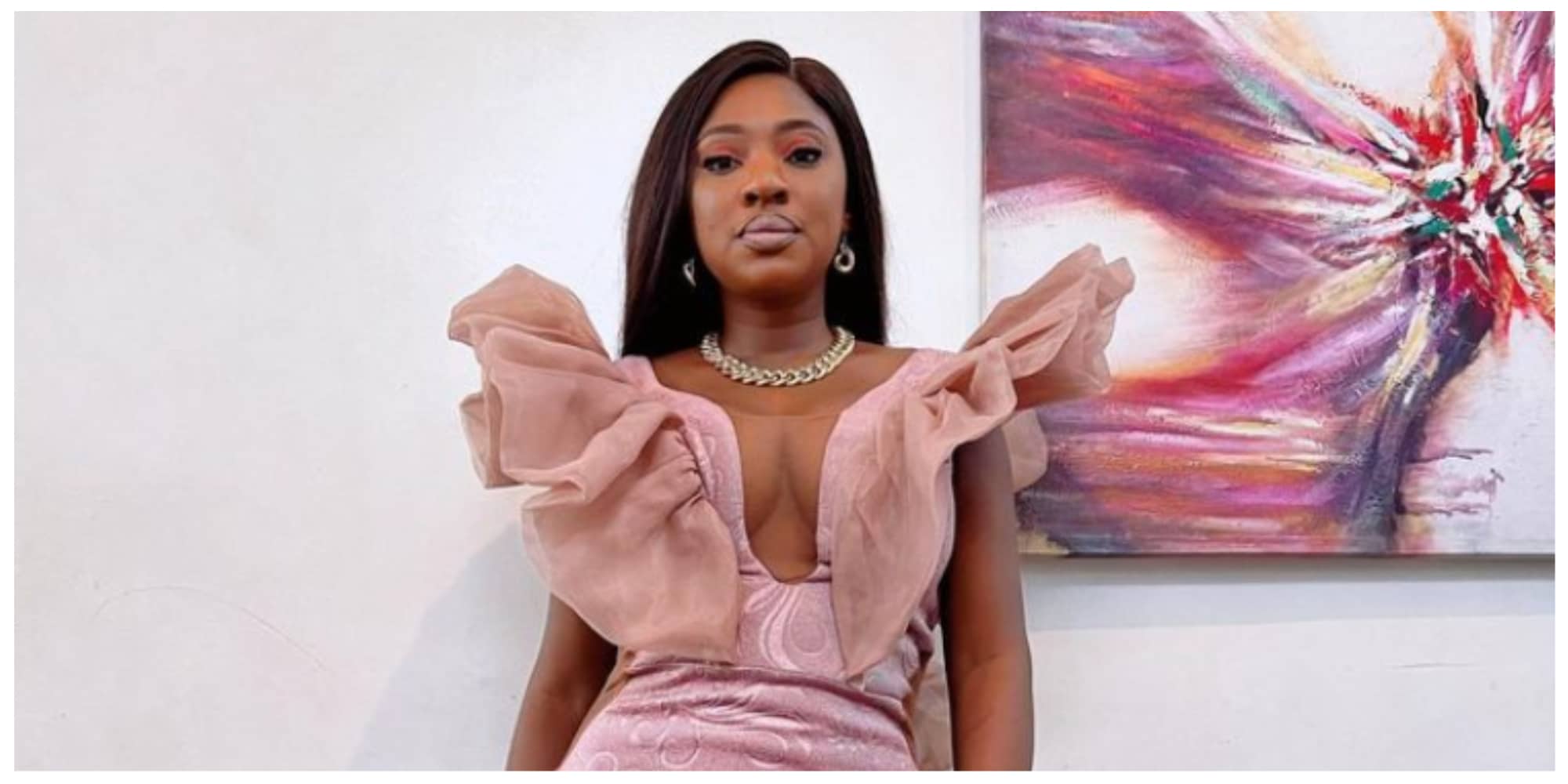 Nollywood actress, Yvonne Jegede, has confidently confirmed she underwent surgery and she is not ashamed to say it anywhere.
Naija News reports that the single mother of one, during a kitchen show 'Mercy Menu' with her colleague, Mercy Johnson said she is always amazed whenever people speculated that she did plastic surgery.
According to her, she underwent two breast reductions and two liposuctions after the birth of her baby due to her protruding stomach.
The 'African Queen' video vixen said she is willing to undergo another liposuction if her tummy gets big again.
She further questioned why people would assume she had worked on her buttock because it has become a trend among many female celebrities.
Yvonne Jegede added that she spent almost 10 million Naira on her body and didn't borrow money from anyone.
I Got Pregnant At 23 After Project Fame – BBNaija Bisola
Meanwhile, former BBNaija housemate and Nollywood actress, Bisola Aiyeola has opened up on her past travails as a young and single mother.
The actress, during an interview with Chude Jidenowo revealed that her mother was disappointed after she broke the news of her pregnancy at age 23.
Speaking on her journey to motherhood, Bisola said her mother's disappointment about pregnancy broke her.
She said, "When I told her I was having a baby after project fame, my mum wailed, like 'who's this boy that has stolen my jewel?' I had never seen my mum that sad before.
"She was like, 'this (project fame) was what I thought was going to be the pivot that would escalate us to success and happiness and now you're having a baby.' It broke me."