2023 Presidency: Tinubu Speaks On Reforming Almajiri System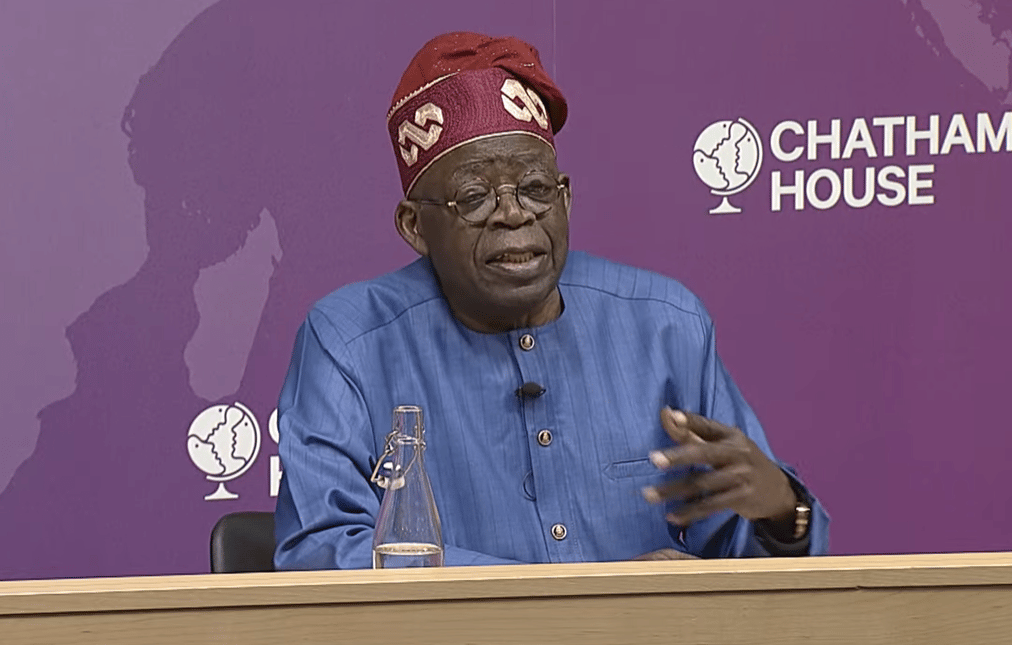 If elected as the Nigerian leader in 2023, the Presidential candidate of the All Progressives Congress (APC), Bola Tinubu, has promised to reform the Almajiri system.
Naija News reports Almajiri is a system of Islamic education practised in Northern part of Nigeria where male teenagers leave the comfort of their parents to seek Islamic knowledge.
However, the Almajiri has been widely criticised by many leaders as the boys are visibly seen on the streets of all major cities in the North littering motor parks, ATM centres, hotels, brothels, gridlocks and even religious places to beg for alms.
Speaking on Monday at the Chatham House in London, the United Kingdom, Tinubu promised to make the Almajiri system conventional and make the students productive.
The former Governor of Lagos State said if elected as the President in 2033, he would engage the youth to develop technology language on their own.
He also promised to recruit more teachers and also give student loans as part of efforts to develop the education sector and also build the youth capacity.
"The education system is to change. We would overhaul it and tinker with some areas with the philosophy that no one would be left behind. There will be student loans for all. We are going to reform the Almajiri system, We are equally going to build more schools, recruit more teachers and train them," he said.
To further help young people, he said if elected, his government would equally introduce technology hubs where youths can acquire digital skills to better develop their leadership skills.
"Youths are the leaders of tomorrow. They can even develop technological languages on their own and make a better 21st-century approach to governance in Nigeria," he said.
Tinubu asserted that he has capacity to accomplish his goals, stressing that he succeeded in turning many liabilities into assets while he was the Lagos governor.
Speaking further, the APC flagbearer promised to attract the best of Nigerian doctors abroad back to the country to fix the nation's health sector.