2023: Labour Party Chair Gives Reasons For Delayed Manifesto, Says Obi Is The Only Candidate With Competence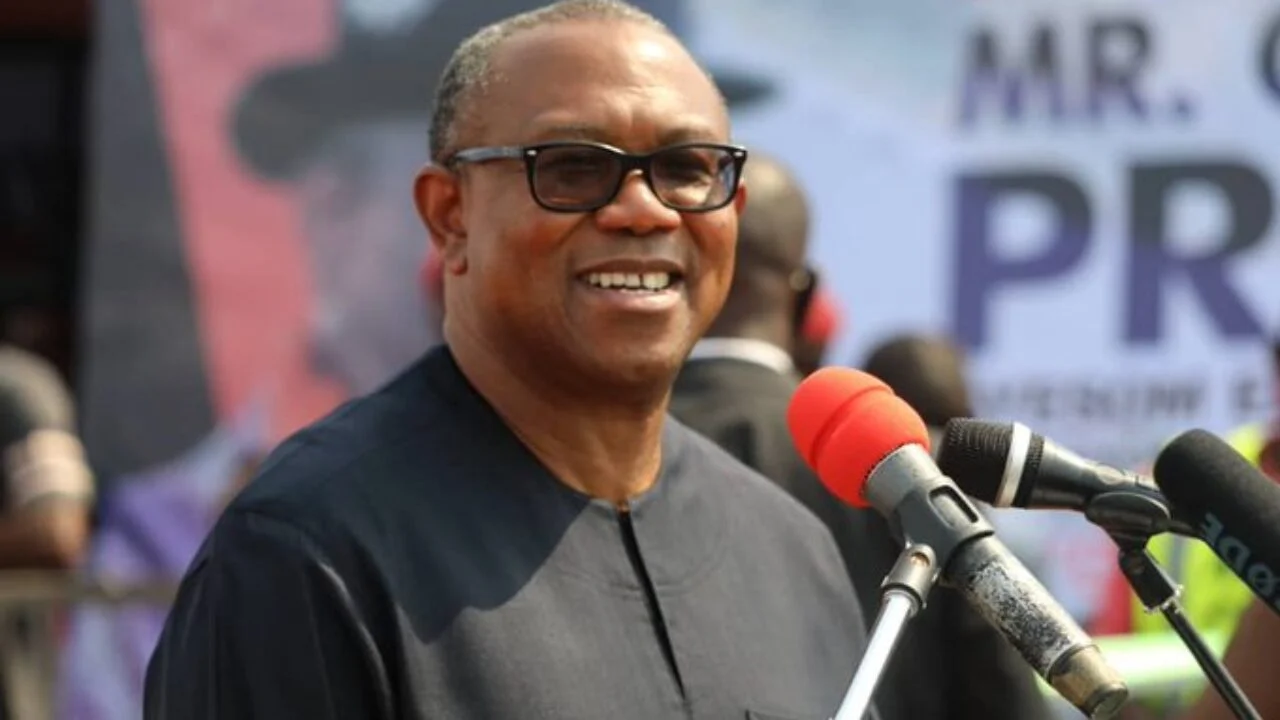 The National Chairman of the Labour Party, Julius Abure has given reasons for delaying the release of the party's much-anticipated manifesto.
According to him, the party is not in a hurry over the issue of its manifesto, because for them in the Labour Party, the 2023 general elections goes beyond that.
Abure said people have beautiful manifestos and have made different promises, but the election this time around is not about promises.
Naija News gathered that Abure told Punch that "I want to say clearly that we have a convergence between the party and the candidates on the issues that we are canvassing for the 2023 general elections. On the issue of security, we have an agreement, the unity of the country, the economy, you name it. I believe we have aligned our position with the candidates
"That's why, when you look at the positions of the party's spokesperson and campaign council spokespersons, they basically say the same thing. I agree with you that in the past, people have made several promises. That's why we have continued to say that 2023, it will not just be about the promises that are made. It should also be the antecedents, the pedigree, and the character of those involved in it.
"For us, 2023 transcends just making interior promises. That is why we have not been in a hurry to bring out the manifesto because we have seen people who have beautiful manifestos and who have made promises."
Naija News learnt that the Labour Party chair,  while speaking about the surge in the party's popularity, explained to Punch that people are tired of the existing political structures.
Abure explained that over time people learn to dispose of products that are not meeting their needs, noting that is the case of what happening in the political space now.
He also opined that the party's flag bearer, Peter Obi is the only presidential candidate that has the competence and capacity to drive development.
He submitted that "The upsurge of support we have been seeing is clear evidence that people want change. By 2023, they want the best presidential candidate in the country. The party is also one of the best in town, obviously because of its ideology, manifesto, and programmes.
"Our candidate is the only one among all the coterie of presidential flag bearers that has the competence, character, and capacity to drive the process of development in the country.
"This is why we have so much public support. In the next few weeks, we are going to visit more states. As we saw in Edo, where we visited three senatorial districts, we intend to repeat that by meeting with workers. We are just beginning. Very soon, we are going to see a lot of road shows, town hall meetings, seminars, and campus visits when we start going to higher institutions.
"The aim is to generally mobilise Nigerians to vote for the party next year. We believe that we have the programmes, the ideas, the solutions, and the answers to the numerous challenges facing the country. We will let the people know that LP has the best ideas that can reshape the economy, reposition the healthcare sector, and position the country for effective service delivery."