Primary Election: I Will Make Sure Common Sense Prevails – Aisha Buhari Reacts To Adamawa APC Crisis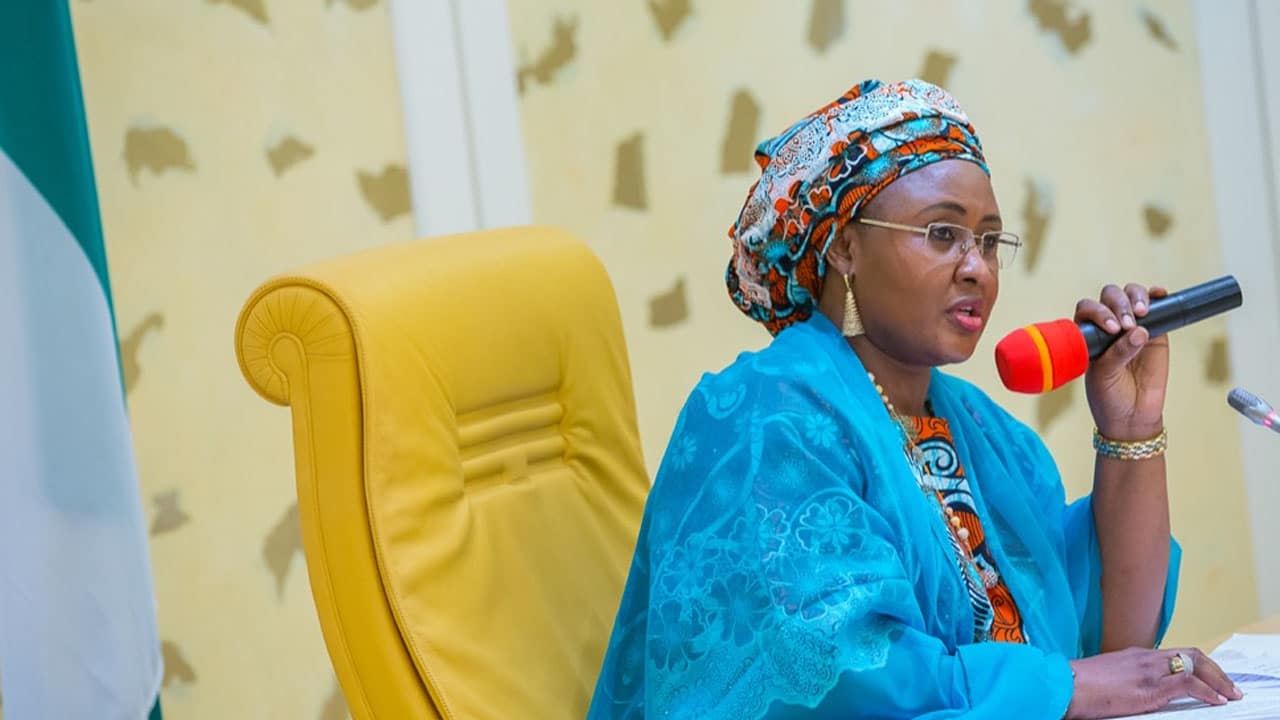 The first Lady of Nigeria, Aisha Buhari has weighed in on the crisis rocking the Adamawa chapter of the All Progressives Congress (APC).
Naija News recalls that the senator representing Adamawa central, Aishatu Binani, had defeated a former chairman of the Economic and Financial Crimes Commission (EFCC), Nuhu Ribadu and Jibrilla Bindow, former governor of the state, to win the governorship primary held on May 26, 2022.
Ribadu was however displeased by the outcome of the election and challenged Binani's victory in court.
Consequently, a federal high court in Yola, the Adamawa capital, had annuled the primary in October.
However, in a ruling delivered on Thursday, November 24, an appeal court in the state upturned the lower court judgement and restored Binani's candidacy
Aisha, who was reportedly supporting Ribadu, broke her silence on Tuesday.
The first lady, who is a native of the state, said she would intervene in the situation to ensure that common sense prevails.
She said in an Instagram post: "In the name of Allah, I wish to thank Adamawa State APC Leaders for the courtesy visit they paid on me, on November 18, 2022.
"As an indigene of the State, a mother a Grand Mother and the First Lady of the Federal Republic of Nigeria, I would like to reaffirm my support for the genuine concern of our party leaders, as well as COMMIT TO STEPPING INTO THE PROBLEM so that reason and common sense will prevail in Adamawa politics."