Peter Obi Has Shady Past, Consistent With Lack Of Sense – Fani-Kayode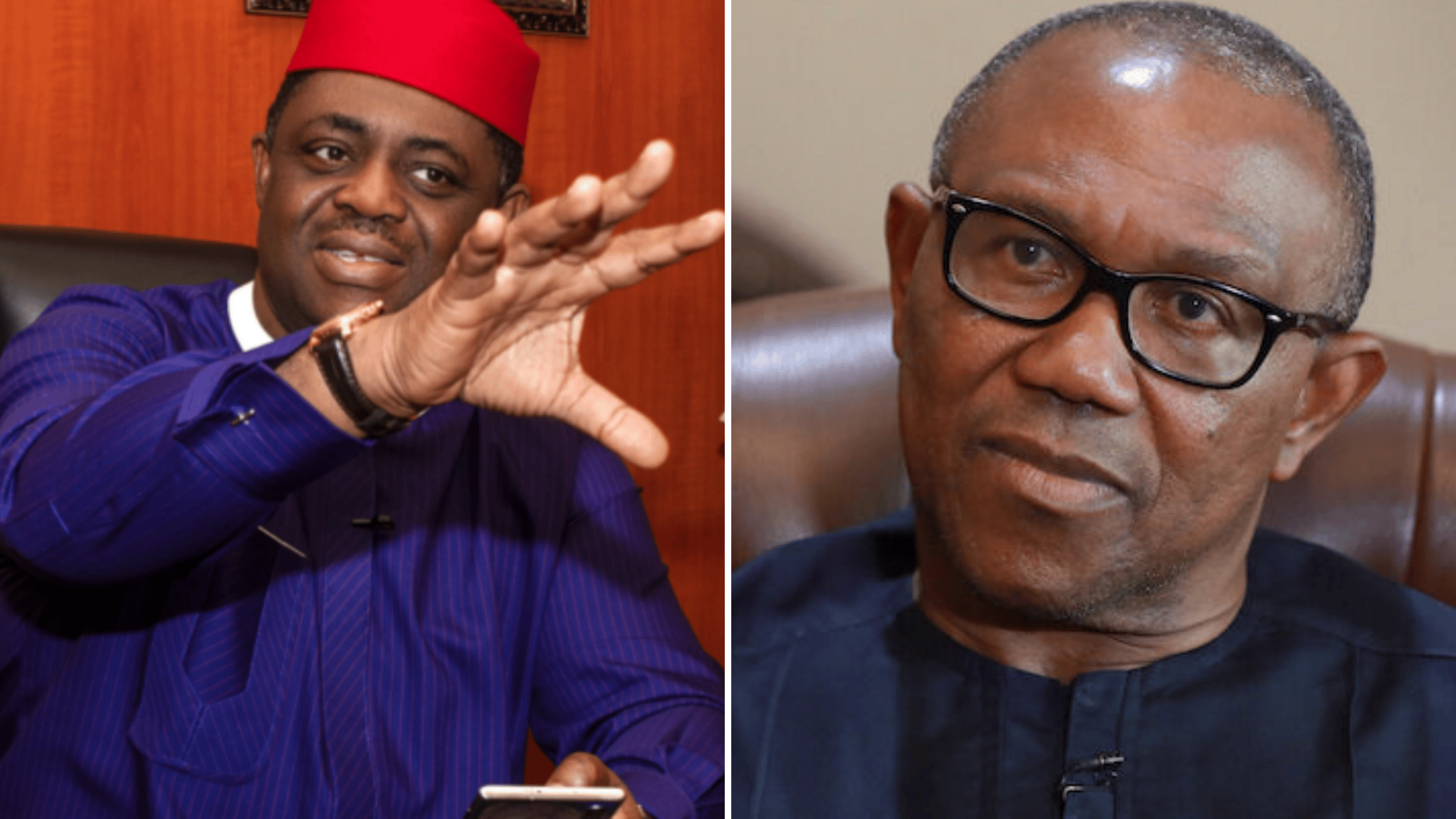 A chieftain of the All Progressives Congress (APC), Femi Fani-Kayode, has alleged via his Twitter handle on Tuesday that the Labour Party presidential candidate, Peter Obi, has a shady past.
In a Twitter thread, Fani-Kayode said the only thing the former Governor of Anambra State is consistent with is lack of sense.
The former Aviation Minister also swiped at Obi's Vice Presidential running mate, Yusuf Datti Baba-Ahmed, over a comment earlier by the former lawmaker.
Fani-Kayode asked Obi to caution his supporters against issuing death threats on supporters of the presidential candidate of the APC, Asiwaju Bola Ahmed Tinubu, saying the Labour Party candidate will be held responsible should anything happen to Tinubu/Shettima supporters.
He tweeted: "The only thing that is consistent about Peter is his lack of sense. How can he have a running mate who says Margaret Thatcher led the UK in the '50's, was a member of the Labour Party & helped to build & strengthen the Unions? Same guy said gay people ought to be killed.
"Obi has a deep, dark, sinister & shady past whilst his running mate is an ignorant sociopath who seeks to prescribe the death penalty for someone's sexual preferences and orientation. This is the merry couple that some are claiming to be Nigeria's Messiah? May God help us.
"Finally, Peter Obi, tell ur little e-rat bullies & thugs to stop threatening to kill, maim & rape the brave, hard-working youngsters that stand for & support Bola Tinubu. If ANYTHING happens to ANY of them, we will hold u personally responsible & there WILL be consequences."