PDP Backs Adeleke Over Sack Of Local Council Chairmen, Others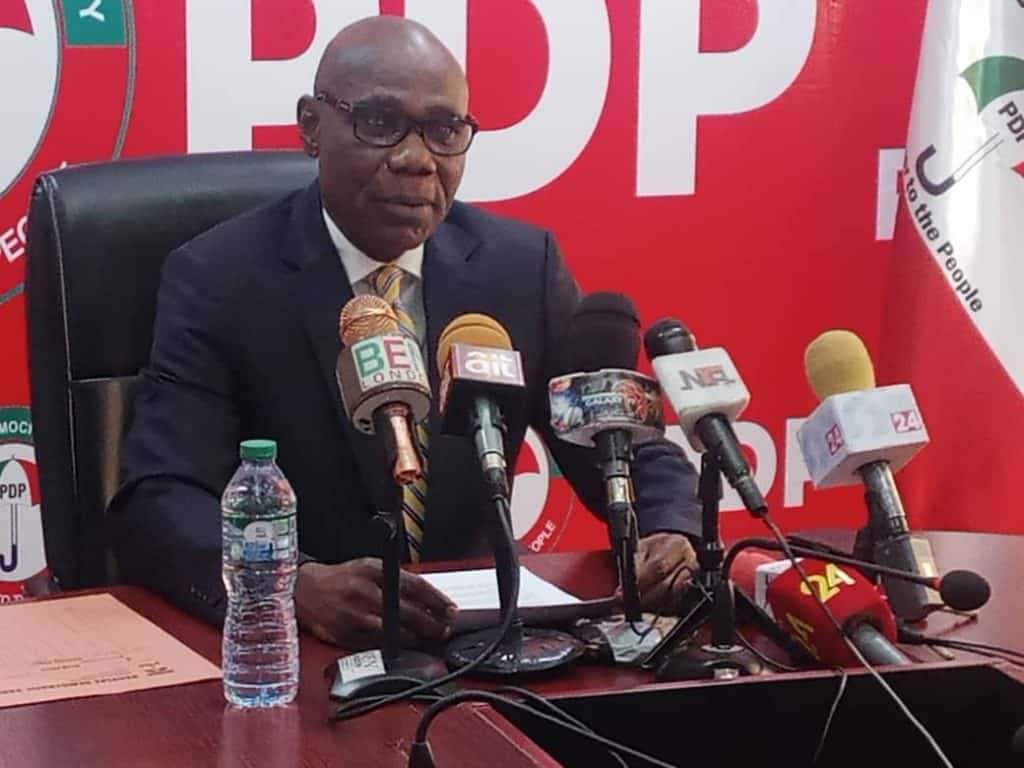 The Peoples Democratic Party (PDP) has backed the decision of Governor Ademola Adeleke of Osun State to withdraw the Certificate of Return of local council chairmen elected in the October 15 local government elections.
Naija News reported that Adeleke had issued six executive orders reversing decisions made by his predecessor, Gboyega Oyetola, including the appointments of workers and installation of traditional rulers.
He also directed the suspension of the Chairman of the Osun State Independent Electoral Commission (OSIEC), Segun Oladitan, alongside six members of the Commission with immediate effect, among others.
In a chat with The Punch on Monday, the PDP National Publicity Secretary, Debo Ologunagba, asserted that all the decisions made by the new governor were in order.
Ologunagba stated that Adeleke chose to prioritise his programmes, and correct the reported mistakes perpetrated by the previous administration.
The PDP spokesman claimed that the state was in the jugular of reckless and irresponsible government for eight years, hence the clean-up by governor Adeleke.
Ologunagba said the comments made by the APC National Vice Chairman (South-West), Isaac Kekemeke, were unnecessary, saying that the governor simply obeyed the court order by dissolving the elected council executives.
He said, "We don't want to elevate Kekemeke's comments to a point of national discourse. When a government comes on, it has its priority and part of the obligation of the PDP government from our mission statement is that we want to rescue and rebuild Nigeria.
"When the APC makes a comment from afar, you disregard it because it is not worth it. So the governor has obeyed the court order by dissolving that charade.
''The people are happy with his decision because of the madness of this APC in the last eight years. No tangible project was established but corruption and recklessness were the order of the day.
"Osun state was in the jugular of reckless and irresponsible government for eight years. A new government is now in place and it is settling down to correct the mistakes of old. If there are illegalities, they should be corrected.
"One of such is the irresponsible and reckless renaming of Osun state as State of Osun which is completely unconstitutional because we are conscious of the constitutionality of our process.
"For us, we are a rule of law party, we follow the process and if there are actions that have been taken that are unconstitutional, any responsible governor which Senator Adeleke represents must reverse that.
"Another thing is the unconstitutional conduct of elections to the local government. They were advised but because the APC is run by people who are not interested in the rule of law and believe in impunity; they went ahead to conduct an illegal election which of a court of competent jurisdiction has set aside."