[Video] Fan Attacks Altay's Goalkeeper With Corner Flag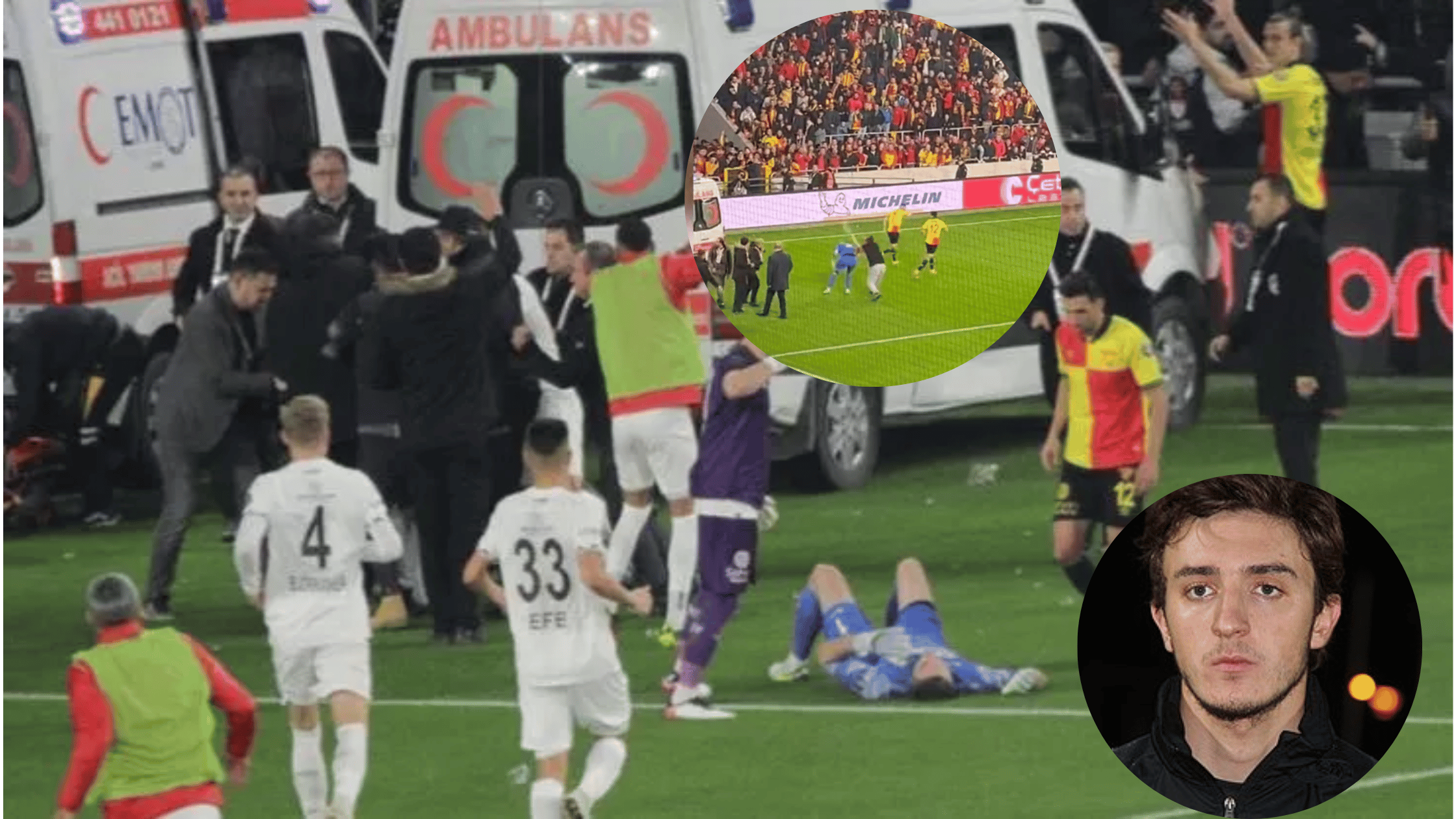 A match in Turkey had to be halted after a series of deplorable episodes shook the Gotzepe versus Altay encounter on November 27th.
In Turkey, a goalie was struck with a corner flag by a supporter, which led to a highly traumatic encounter between the two of them.
At the Gürsel Aksel Stadium, Goztepe was playing host to Altay, and nobody could have predicted that such a tragic occurrence would affect the match. Well, maybe the fan is an exception.
According to GMS, the game was first ruined by a fan who was thought to be Altay's tossing a flare and hitting a supporter of the other club in the face.
The game was briefly paused as medical attention was sought by the injured spectators.
See the video below:
The video which was posted by Gurbaksh Singh Chahal revealed players gathered around the incident as ambulances were driven onto the field, and medical staff examined the spectators.
The goalie for Altay, Ozan Evrim Zenç, was one of the players. Then a Gotzepe supporter ran to the field and raced in the direction of the players.
As he moved, the supporter removed the corner flag and savagely struck Ozan from behind. Before being halted in his tracks by security and other players, the fan struck Ozan's back twice with strong strikes.