[Video] Brazilian Supporter Triggers Football Memory As He Rocks Ronaldo's Haircut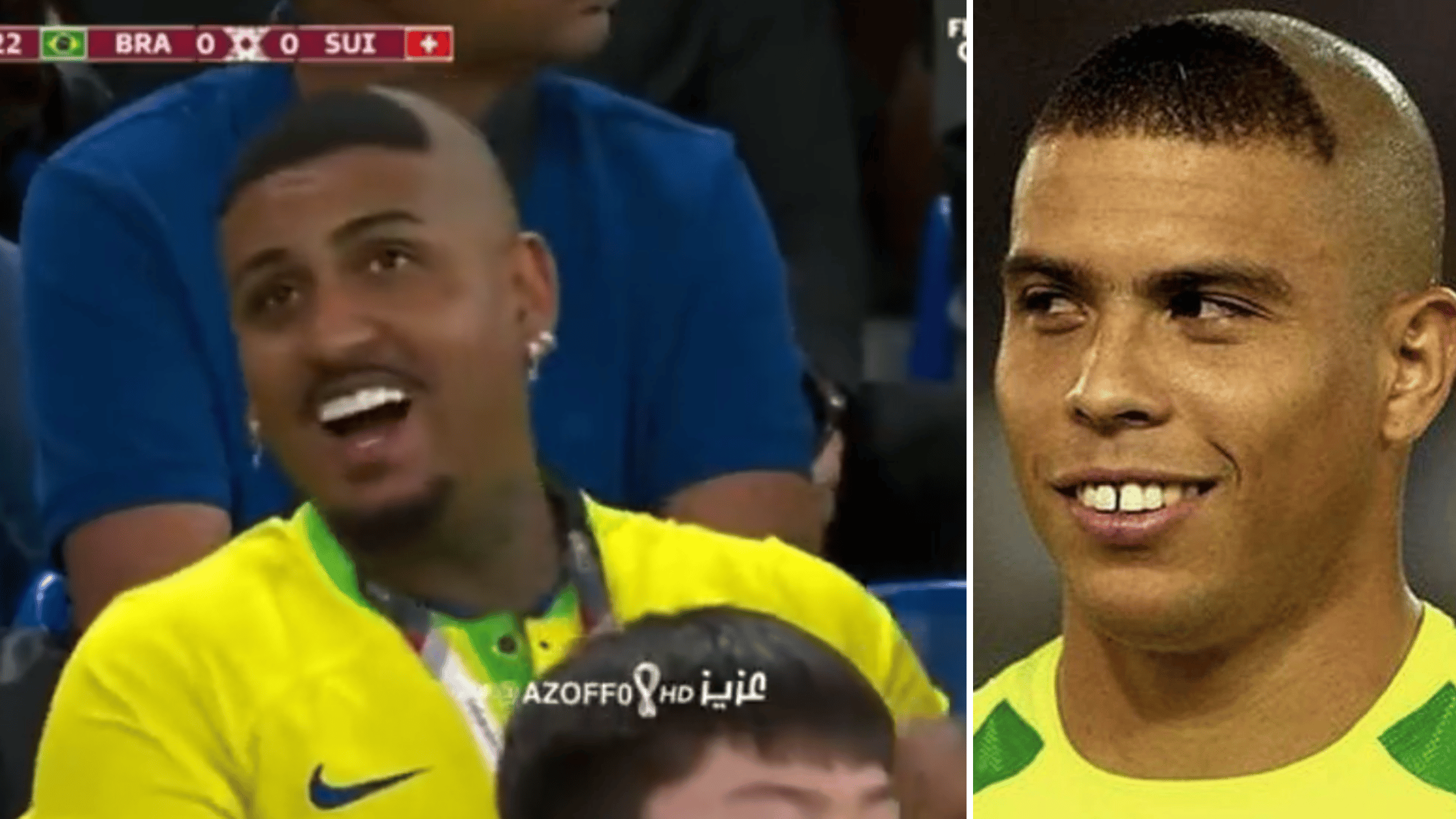 A Brazilian fan wears a good smile as he confidently rocks Ronaldo Nazario's popular haircut during Brazil's game against Switzerland.
Ronaldo's infamous haircut drew many comments from the football community in the 2002 World Cup jointly hosted by Japan and South Korea.
Marca who quoted ESPN reported that the Former Brazilian striker, who is now a football legend, said that his notorious haircut at the 2002 World Cup was only a premeditated move to relieve him of some of the burden.
"I had an injury in my leg and everybody was talking about that. I decided to cut my hair and leave the small thing there. I come to training and everybody saw me with bad hair," he said.
"Everybody was talking about the hair and forgot about the injury. I could stay more calm and relaxed and focused on my training. I'm not proud about the hair itself because it was pretty strange. But it was a good way to change the subject." he added.
The hairstyle has nonetheless made an impression on every sports fan who still views the Brazilian as their hero.
In a recent report, following England's 6-2 triumph over Iran in their 2022 World Cup opener in Qatar earlier this week, a 12-year-old kid was banned from school after choosing to acquire the infamous Ronaldo Nazario haircut from the tournament.
Emma Shaw, the mother of Alfie Ransom, said that she got a call from his school informing her that her son had been expelled as a result of his haircut.
Following Brazil's victory against Switzerland, a Brazilian support grins from the stands at Stadium 974 to remind the football world about Ronaldo's 'tactical' haircut from exactly 12 years ago.
See the video below:
The 46-year-old is now a successful businessman in Brazil who also serves as president of Real Valladolid of La Liga and owner of Cruzeiro of Brasileiro Série B.