Top Celebrities React As Video Of Bags Of Damaged Naira Notes Surfaces Days After Unveiling Of Redesigned Currency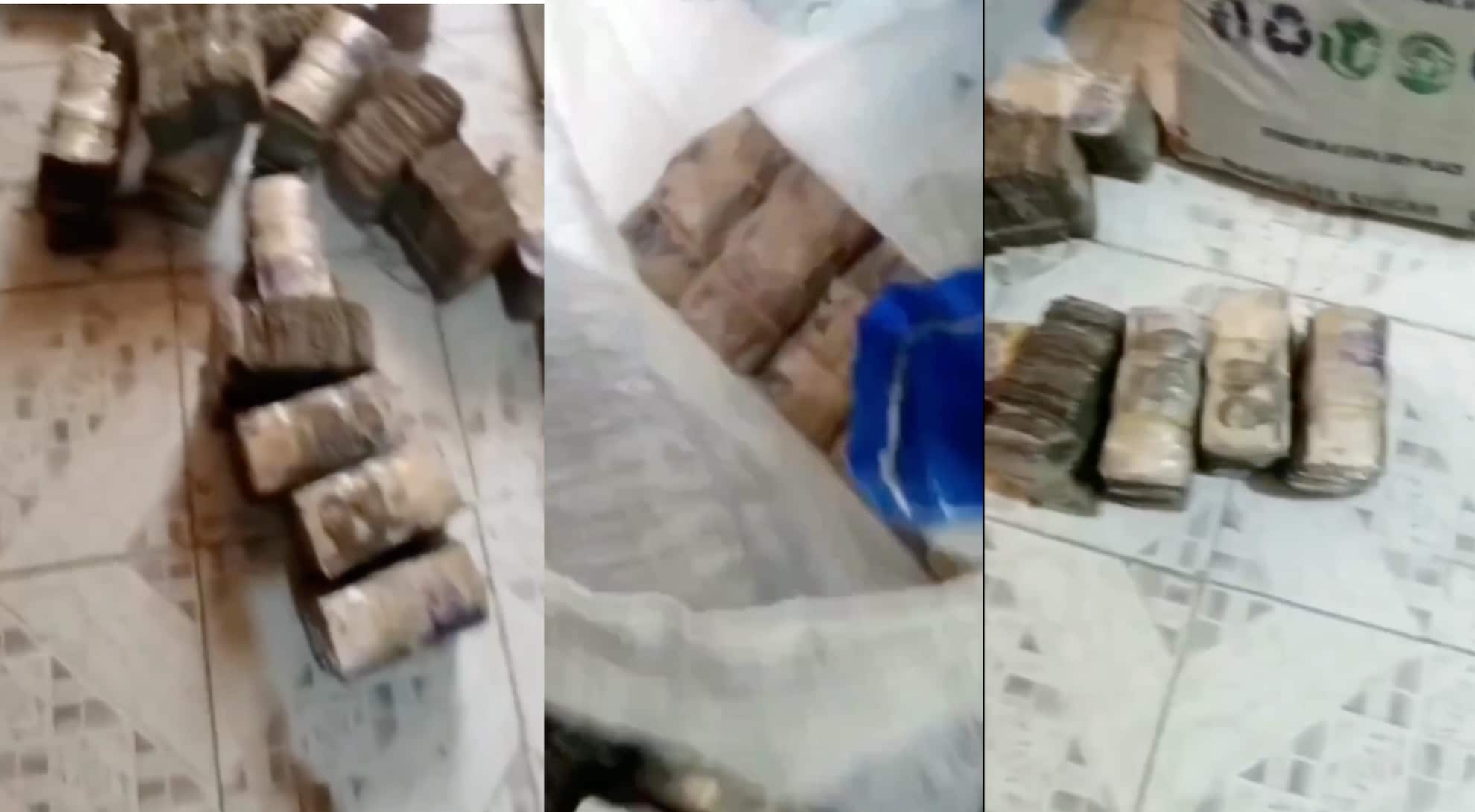 Some Nigerian celebrities have reacted to a viral video of damaged naira notes following redesign of Nigerian's currency launched weeks ago.
It would be recalled that President Muhammadu Buhari unveiled the re-designed N200, N500 and N1000 notes after the Central Bank of Nigeria (CBN) launched its new redesign policy. 
In a video making rounds on social media, bags of damaged naira notes were recovered at a warehouse at an undisclosed location.
The Nigerian currencies were stashed in multiple bags for a long period in a humid condition which caused it all to decay.
The individuals seen in the video examined each bag with the hopes of seeing untampered notes, but all were already bad.
Reacting to the video,reality star official_mercyeke wrote: "And people are sleeping without food."
shangeorgefilms wrote: "Discovered where? Omo! This person/persons should be in jail, and for every single child that went hungry bcos of u, may thunder fire you."
lauraikeji wrote: "This is painful."
chinonsoarubayi wrote: "All the money that snakes and lion swallowed has been vomited."
ucheogbodo wrote: "My heart really Hurts watching this."
Watch the video below;