The Men We Have In Igboland Are No Longer Men – Bianca Laments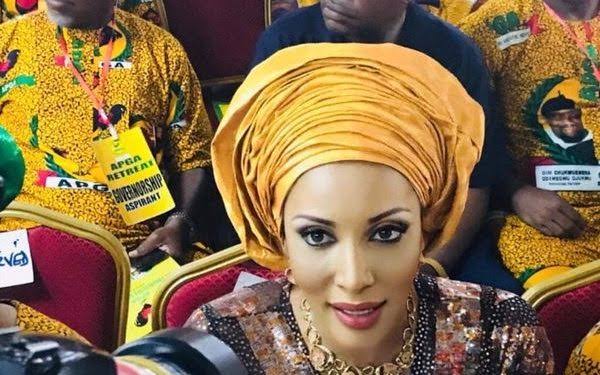 Bianca, wife of the late Igbo warlord, Odumegwu Ojukwu, has said that there are no credible leaders in Igbo land.
Bianca stated this during the 11th edition of Dim Ojukwu Memorial Day on Saturday in Owerri, the Imo state capital.
She insisted that since the death of her husband, Ndigbo has been lacking credible leaders who would speak for them.
She said, "Until 2023 we will remember that power has fallen when Dim Ojukwu died. We miss him, particularly in Igboland. Why do we miss him? It is because in Igboland today we have a deficit of credible leaders. What we have today in Igboland are men who are not men.
"What we have today is one man down, one less competitor. That is why what is happening today in the country we don't have men who can stand up to speak for Ndigbo."
Lamenting on the killings in Igboland, Bianca opined that it is the first time in Igbo history for people to come out with knives to slice the throat of another human being with pride.
"This is what we are seeing and why are we seeing it? We are seeing it because the general perception of not only the Igbo youths but the entirety of Nigerian youths is that Nigeria has become a crematorium of dreams. That Nigeria has become a premature restive place of hopes and aspirations and the youths look around and see nothing but a wasteland.
Come to the Southeast, there is today a lack of Federal presence and no industries. So how can you earn a legitimate living when the system has completely collapsed, she added.
The widow also called for the immediate release of the leader of the Indigenous People of Biafra (IPOB), Nnamdi Kanu, insisting that his continuous detention speaks volumes about the state of the country.
Bianca opined that no Nation can hold its people hostage and have peace.
"I call for the immediate and unconditional release of Mazi Nnamdi Kanu, and I do so firmly convinced that no Nation can hold its people hostage and have peace, it is impossible because peace is freedom, and also no nation can hold the dreams of its citizens to ransom and prosper," she stressed.
She commended the efforts of the leader of MASSOB/BIM Chief Ralph Uwazuruike for keeping the Ojukwu memorial Day alive.