Oyo State Police Speak On Assassination Attempt On Peter Obi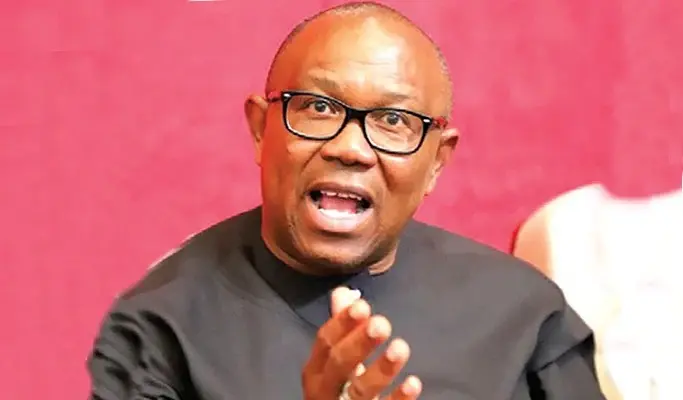 The Oyo State Police Command has debunked claims of an assassination attempt on the Labour Party (LP) presidential candidate, Peter Obi, during his rally at the Lekan Salami, Adamasingba Stadium last week.
Naija News reported that there was a commotion on Wednesday, November 23, 2022, at the LP campaign in Oyo state, after an unidentified man was caught with a dagger at the event.
The man was dressed in a black suit and reportedly stood by the walkway where the LP flagbearer, was meant to pass on his arrival at the venue of the rally.
There are unverified claims on social media that the man may have been at the rally to attack Obi, with many netizens calling on the Labour Party presidential candidate to beef up his security.
Oyo Police Speaks
The Oyo police command spokesman, Adewale Osifeso, in a statement issued on Sunday, November 27, 2022, confirmed that a man identified as Lateef Wasiu was arrested by Police officers at the campaign venue.
The Police boss noted that Lateef was arrested for being in possession of a double-faced jack-knife placed on the inside of his suit in violation of the 2022 Electoral Act and other guiding regulations.
Contrary to the reports making the rounds online, Osifeso said there was no assassination attempt on the life of Obi and warned party supporters against fake news that could threaten the peace of the state.
The Police further advised the leadership of political groups in the state to warn their supporters against approaching campaign grounds with dangerous objects as the command will deal with defaulters.
The Spokesman added that the suspect had been charged to court to explain the reason behind his action.